Did you like Butterfly Pea tea? Here are some other teas you might like!
Liked Butterfly Pea tea? Here are 3 more to try!
A tea as interesting as to please Kylie Jenner! Originated from Southeast Asia, Butterfly Pea Tea took off in 2016 here in the U.S. However, this exotic beverage still amazes those first-time-drinkers.
Butterfly Pea Flower Tea is a common drink in Thailand and Malaysia. It's a brew mix of dried butterfly pea flowers and dried lemongrass. When water is added, a deep blue color fills the glass, then, when mixed with lemon juice the blue slowly turns into a beautiful violet.
Now, why does this occur? Well, according to spoonuniveristy.com, the change from blue to violet is due to the pH level. A pH level is a measure of how acidic/basic the water is. So, with only the water, the pea flowers give the rich blue hue. The addition of the lemon juice (acid) alkalizes the water, making the drink purple.
Now if you enjoyed Butterfly Pea Tea here are some other teas we recommend that are easily as pleasing!
Oolong Tea
Oolong tea is a Taiwanese tea that is known for its buttery, creamy taste. This tea provides a sweet flowery scent and contains a moderate amount of caffeine.
Art teacher Ms. Hoffman says, "Oolong tea is the mildest, in my opinion, great iced with no sugar. 10/10. An order-out go-to for me."
Chai Tea
Chai tea, which originated in South Asia, has managed to still be a worldwide pleaser with a blend of milk tea and aromatic herbs and spices.
"I really enjoyed the chai tea, I would probably rate it 10/10. It's pretty sweet but not overwhelmingly which is what made it so enjoyable for me I guess" says, a freshman here at Mt SAC.
"Chai Tea I would say is aromatic, bold, spicy, and earthy. It is a very distinct flavor, fantastic in the afternoons, or with a shot of espresso for a chai tea latte!!! Always love putting milk in it."
"Absolutely worth trying for those who have not experienced it. But it has a pretty distinguished flavor. 10/10", adds Ms. Hoffman.
Classic Milk Tea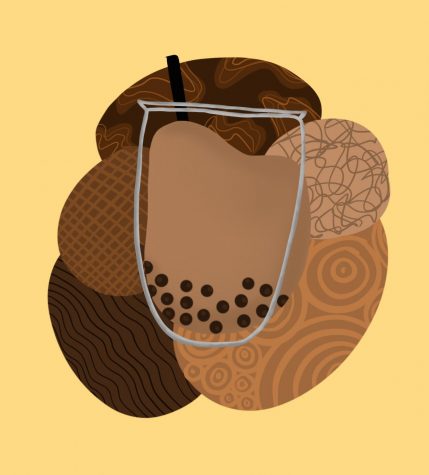 Classic Milk Tea, consisting only of black tea, some sugar, and milk, has been a worldwide hit since the 90s and hasn't stopped there.
"I would say it is way more mild compared to chai tea," says Ms. Hoffman. "Again it is pretty earthy, mild, and caffeinated. Reminds me of cold rainy days. It is a cozy, cozy tea. It also reminds me of my mom."
Freshman Lana Leiv adds, "classic milk tea, to me, it tastes milky with a hint of sweetness, with some texture if you drink it with the boba, one of my favorites so I'd rate it a 10/10, it's worth trying classic milk tea since it's a pretty basic taste that many people can enjoy."
We can assure you that these teas listed are very promising and are worth a try. Do you have any favorites or recommendations?
Leave a Comment
Donate to The Academy Chronicle
Your donation will support the student journalists of Mt. SAC Early College Academy. Your contribution will allow us to purchase equipment and cover our annual website hosting costs.