History of St. Patrick's Day
History of St. Patrick's Day
Have you ever thought about what St. Patrick's Day is all about? How it first started and when? Here some answers to some of your questions.
Every year, on March 17, St. Patrick's Day is celebrated. It's celebrated as the anniversary of St. Patrick's death in the fifth century. Originally, it was a Roman Catholic feast. Saint Patrick was "one of Ireland's patron saints, who ministered Christianity in Ireland during the fifth century" [1].
Saint Patrick was born in Roman Britain. But, supposedly, when he was sixteen, he was kidnapped and brought to Ireland. "He later escaped, but returned to Ireland and was credited with bringing Christianity to its people" [2]. But in truth, he was actually a missionary who traveled to Ireland as an adult. The mythology surrounding his death became an important part of Irish culture centuries later.
Have you wondered why Shamrocks are important on St. Patrick's Day?
The legends say that Saint Patrick told the story of the Holy Trinity (the Father, the Son, and the Holy Spirit) using the native three-leaved Irish clovers, or Shamrock, as it had "three leaflets bound by a common stalk" [4].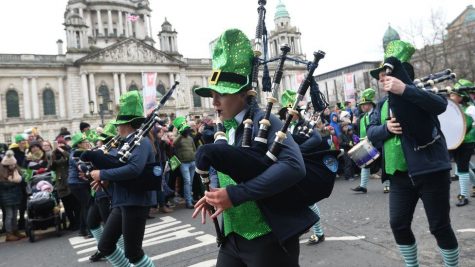 St. Patrick's Day falls in the Christian season of Lent and Irish families would go to church and celebrate. During Lent, people are prohibited to eat meat on Fridays and on the holiday Ash Wednesday, so instead they "would dance, drink and feast–on the traditional meal of Irish bacon and cabbage" [2].'
The first parade that commemorated St. Patrick's Day actually took place in America and not Ireland. "Records show that a St. Patrick's Day parade was held on March 17, 1601, in a Spanish colony in what is now St. Augustine, Florida" [1]. Over the course of centuries, the parades have expanded all over America. It's the world's oldest and largest civilian parade.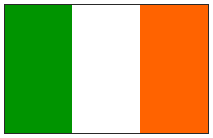 Have you ever wondered why you wear green on St Patrick's Day? Apparently, "blue was the first color associated with St. Patrick's Day, but that started to change in the 17th century" [3]. "Early depictions of St. Patrick show him wearing blue, and the official color of the Order of St. Patrick, part of Ireland's chivalry, was a sky blue known as 'St. Patrick's Blue'" [5]. But the Irish flag played a role in the change to green. The flag has three colored stripes, green, orange, and white. The green signified the Catholic, the orange, the Protestants, and the white, peace between the two religions. The Irish also started wearing green so they wouldn't be seen by leprechauns, as it would make someone invisible to them and other creatures that pinch. The green clovers of Shamrock played a role as well.
Updated to show that meat is only prohibited on Fridays and Ash Wednesday. 
Cites:
1. https://www.history.com/topics/st-patricks-day/history-of-st-patricks-day
2. https://www.timeanddate.com/holidays/common/st-patrick-day
3. https://www.csmonitor.com/USA/Society/2010/0317/St.-Patrick-s-Day-Why-do-we-wear-green
4. https://sciencemadefun.net/blog/from-shamrocks-shenanigans-traditions-of-st-patricks-day/
5. https://www.rd.com/article/wear-green-st-patricks-day/
View Comments (1)
Donate to The Academy Chronicle
Your donation will support the student journalists of Mt. SAC Early College Academy. Your contribution will allow us to purchase equipment and cover our annual website hosting costs.
About the Contributor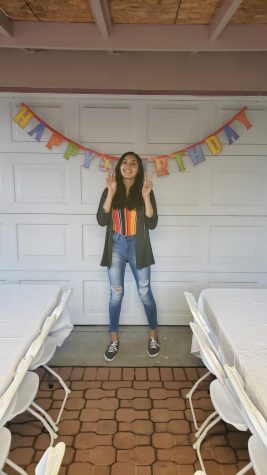 Gabriela Jacobo, Staff Writer
Gabriela Jacobo is in 9th grade. This is her first on staff. She enjoys math, art, and literature. In the future, she wants to become an architect. Outside...