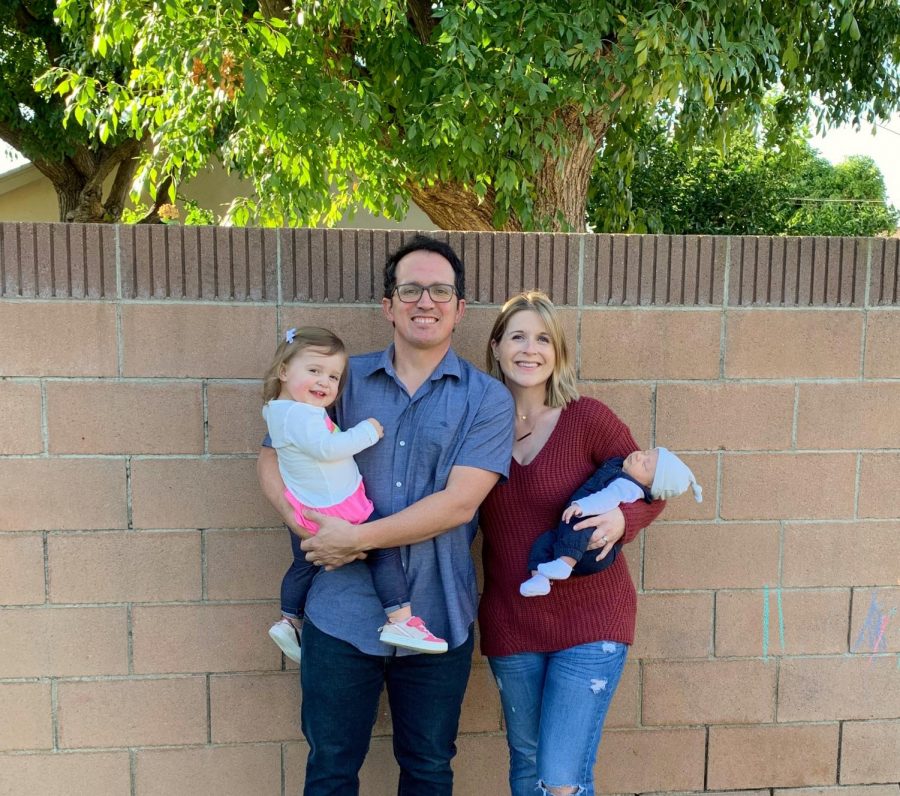 Staff Spotlight | Mrs. Contreras Pt. 3: The Return AGAIN!
Mrs. Contreras, beloved Mt. SAC ECA counselor, has finally returned after her baby hiatus. After weeks of being away, she's back to assist us on our journey to college and we are so happy that she's here. But first, we had a little catching up to do.
Mrs. Contreras currently has two children, one new baby boy and his older sister: "I like being pregnant but I like it better when they're here because it makes me nervous not knowing what's going on in there and making sure they're healthy. I was happy to have him out and that he was healthy and that he could join the family."
We are so glad that Mrs. Contreras is able to come back to work with us, lucky for her, she gets to take her baby with her (because we're at home of course)! Despite the privilege of working at home with her baby, she still finds it challenging to find a balance between work and family.
"I do feel a sense of guilt like we're not doing enough for you guys or we're not doing enough at home," she says. "I want to pay attention to my kids but I also want to pay attention to my students and my coworkers. Being at home, you don't really have that [boundary]. It's hard to separate home from school when you're doing both at home."
Despite this, she is always excited and motivated to do her best work for students.
"My passion was more communicating with students and just catching up with them and just helping them. Not every student has someone in their life like a trusted adult that can kind of help them navigate what they're doing during high school."
That's what inspired Mrs. Contreras to be a school counselor.
"Just helping students with a variety of skills, it's just rewarding. I love being in school, I love education but there were times where it was hard and I wish that I had a teacher or a counselor or a mentor just there to help, I could just ask anything and get some advice. That's my favorite part: working with you guys, talking with you guys."
Along with being a school counselor, Mrs. Contreras also advises our school's TCS club. She recently made her return back to the club and was excited to see what progress they had made.
"I was very proud to see the discussions about the pandemic going on. Even online, it's such a safe place, students have a place to open up and be around each other."
We are lucky to have a counselor who understands the type of situation that many of us are in, and encourages creating safe spaces. Students are feeling confused and stressed due to pending news regarding the next school year, college courses, standardized testing, and even more. Mrs. Contreras understands this better than anyone: "Everything has been so up in the air so it's hard for us to give information when as educators we don't even know what's going on. I can't imagine how you guys feel not knowing. Sometimes you're overloaded with information but in this case, you're not told enough."
We are so grateful to have Mrs. Contreras back with us and we're so excited to see how the rest of the semester will play out. If you have any questions, or just want to talk, you can contact her at [email protected]. Be sure to wish her a "Welcome Back!"
Donate to The Academy Chronicle