Two TikTok Foods That You Need to Try Today
Two recipes have been going viral on TikTok recently, Feta Cheese Pasta, and a Tortilla Hack. The Tortilla Hack allows for you to make a Wrap with 3-4 fillings of your choice and Feta Cheese pasta has two main ingredients, Feta Cheese and Roasted Cherry Tomatoes.
Feta Cheese Pasta
Feta Cheese Pasta is a dish made from cherry tomatoes, feta cheese, garlic, olive oil, and of course, pasta. The combination of feta and pasta is very tasty, and can also be paired with chicken for added protein, and even roasted veggies!
"The two together made the perfect sauce," said Ms. Sprague, the Math teacher at Mt. Sac ECA. "I would definitely recommend it if you are a fan of both feta cheese and tomatoes."
Feta Cheese Pasta is a delicious meal that anyone could make! It has a creamy sauce, is flavorful, and only takes about 30-40 minutes!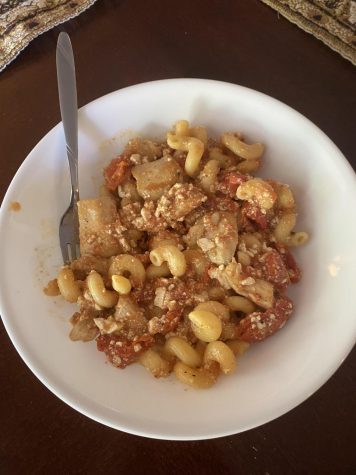 To make the Feta Cheese Pasta, You will need:
Ingredients
1 box of Pasta (1lb / 450g)
1 block feta cheese (7 oz / 200 g)
1/2 cup olive oil
1/2 red chili pepper (optional)
3-31/2 cups of cherry tomatoes (500 g)
4 garlic cloves (optional)
Salt and Pepper to taste
A handful of Fresh Basil Leaves
Instructions
First, you will need to spread cherry tomatoes on the bottom of a baking dish, and add a block of Feta in the middle, and garlic cloves. Pour olive oil over the tomatoes, Feta, and garlic. If desired, you may add ½ of a red chili pepper that is chopped. Add salt and pepper. Then roast the tomatoes and feta at 400 F (200 C) for 15 minutes. After 15 minutes higher the temperature to 440 F (225 C), and bake for another 10 minutes. While in the oven, cook desired pasta until al dente. After baking, break up the block of Feta and mix with the tomatoes, garlic, and basil. Some people prefer to blend the feta and tomato in order to get a smoother sauce. Once the sauce is mixed add to cooked pasta.
Tortilla Wrap
The Tortilla Wrap hack is an amazing way to make a snack or even a meal. It is extremely customizable and easy to make, and it only takes about 15-20 minutes!
"I liked it, a lot, and I liked the stuff I put in it," said Ms. Bell, the Journalism and English Teacher at Mt. Sac ECA. "I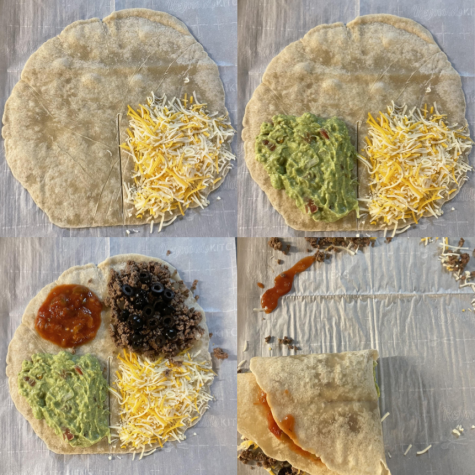 think I would recommend it to really anybody who's down to try something new."
To make the Tortilla Wrap Hack, You will need:
A flour tortilla and 3-4 fillings of your choice. Some fillings you can use are:    Tomato sauce, cheese, pepperoni, and sausage for a pizza-themed wrap.         Lettuce and tomatoes, sour cream and broken tostadas, seasoned ground beef, and cheese for a Crunch wrap Supreme themed wrap.                                                      Eggs, bacon, cheese, and hash browns for a breakfast-themed wrap.              Bananas, strawberries, whipped cream, and chocolate/Nutella for a sweet wrap.
Instructions
After you choose your filling, cut the tortilla from the middle to one edge. Add a filling to each quadrant. Fold the wrap starting by folding the bottom left corner up over the top left, then folding the top left corner over to the top right corner, and then folding it down to the bottom right corner. Heat up a pan, add oil, and fry the tortilla wrap.
Next time you're struggling to find a meal, try one of these tasty options!
Leave a Comment
Donate to The Academy Chronicle
Your donation will support the student journalists of Mt. SAC Early College Academy. Your contribution will allow us to purchase equipment and cover our annual website hosting costs.
About the Contributors
Emma Hernandez, Staff Writer
Emma Hernandez is in 9th grade.  This is her first year on The Chronicle Staff.  Outside of school, she enjoys baking, cooking, and riding her bike....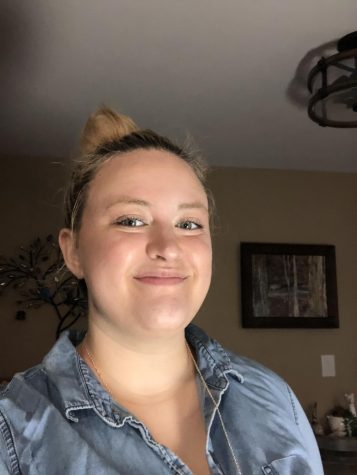 Ms. Bell, Advisor
Courtney Bell teaches English I, Journalism I, and Journalism II at MECA. Prior to working at MECA, she taught in Hesperia, Ca for five years.

Her undergraduate...