Chinese New Year Celebrations
What will Chinese New Year look like during these troubled times? With Chinese New Year scheduled this Friday, February 12, The Academy Chronicle has consulted students and faculty of Mt. SAC Early College Academy regarding their Chinese New Year celebrations and preparations.
How will you be celebrating Chinese New Year this year?
Despite limitations, students of Mt. SAC Early College Academy are safely continuing the joyful traditions of Chinese New Year, including small family gatherings, feasts, and familiar exchanges.
Annie Tran, Grade 10
"This year I will be going to my dad's friend's house to celebrate Chinese New Year. It is just a small gathering between my family and theirs. Basically at this gathering, there is food, and we exchange red envelopes."
Lana Liev, Grade 11
"I will be celebrating this year by going to my grandma's house and celebrating with my immediate family only. We will still be doing the same potluck-style celebration we do every year."
Gianna Ngo, Grade 11
"I am going to celebrate chinese new year this year by seeing some of my family members and wishing luck to them and getting red envelopes."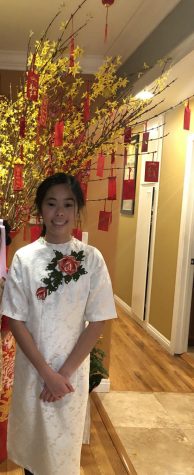 During past years, how have you traditionally celebrated Chinese New Year?
Chinese New Year is a joyous occasion involving a variety of cultures and traditions. Through generations of previous celebrations, students and staff of Mt. SAC Early College Academy have accumulated lasting memories and customs.
Ms. Tiffany Banh
"Usually, my family and I would dress in traditional Vietnamese attire and we would attend the Tet Festival, held at the OC Fair. We will also have dinner with extended family and go to various night markets that are usually held during that same weekend. Because my family is Buddhist, they also make an effort to visit a temple during that weekend. I also like to spend time with some of my friends who also celebrate Lunar New Year."
Lana Liev, Grade 11
"We used to celebrate with my immediate family at my grandma's house, and hold a separate celebration at my aunt's house with all our family friends. The younger kids would wear the traditional Chinese new year outfits while the adults and teenagers would just wear casual clothing."
Kayla Nguyen, Grade 9
"I tend to visit many temples over the course or multiple days and pray and visit family members"
How has COVID-19 impacted your Chinese New Year celebrations?
Due to the current COVID-19 pandemic, numerous celebrations and festivities of Chinese New Year have completely halted, including large family gatherings, restaurant feasts, and temple offerings.
Annie Tran, Grade 10
"Before COVID, my family and I would go out to eat a restaurant. However, since we can't eat in, then just cook at home. Also, due to COVID the Chinese New Year parties are less packed."
Ms. Tiffany Banh
"COVID-19 has definitely limited the things we can do to celebrate Chinese New Year. Spending time with family poses a risk, as does going outside to any of the events, so I can't really do what I usually do to celebrate."
Gianna Ngo, Grade 11
"COVID-19 has affected these celebrations because I am not able to see my moms side of the family because they are stricter, but I am able to see my dads side of the family, just socially distanced and with masks. We are also not able to go the the temple and celebrate since it will be too crowded or closed."
What does your Chinese Zodiac symbolize to you?
With close affiliation to Chinese New Year, numerous individuals believe Chinese New Year is focused purely on the Chinese Zodiac; however, Chinese New Year celebrators of Mt. SAC Early College Academy pay little attention to this aspect of the traditional celebration.
Annie Tran, Grade 10
"I know that my Chinese zodiac sign is the monkey. However, I don't really know much about my zodiac sign."
Ms. Tiffany Banh
"All I really know is that my zodiac is a rat, which I always thought was funny. I never paid much attention to what that meant in terms of who I am as a person, but it was always really cool meeting other people with the same zodiac symbol. Because having that symbol means that you were born in the same year (for the most part), there's a kind of kinship that's attached to your zodiac."
Lana Liev, Grade 11
"The Chinese zodiac doesn't hold much meaning to me, it [is] just a symbolic animal of our year."
Why do you celebrate Chinese New Year, what does
Chinese New Year symbolize to you?
Chinese New Year is a vital component of various Asian cultures, traditions, and customs.To many individuals, Chinese New Year is not only a period of celebration, but an ingrained component of their cultural lifestyle.
Annie Tran, Grade 10
"I celebrate Chinese New Year because it is a part of my culture. For me, it symbolizes the start of a new year for people that share the same culture as me."
Ms. Tiffany Banh
"I celebrate Chinese New Year because it's a way for me to reconnect with my culture and my family. It's easy as a Vietnamese-American to forget a lot about my culture, especially now that I no longer live at home, but I've always felt so proud of my culture and how it values family and community ties. Chinese New Year, to me, is a time to show pride in and appreciation for my culture and spend time with my family."
Lana Liev, Grade 11
"I celebrate Chinese New year to pay respects to my ancestors and the people who have passed in my family. I celebrate it to cherish my family members. Chinese new year symbolizes the start of another year that I have with my family members."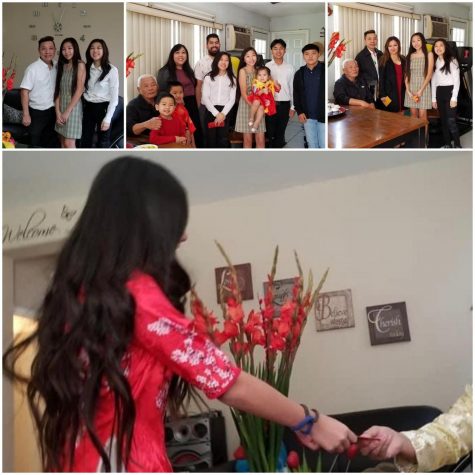 Gianna Ngo, Grade 11
"A tradition that my family has followed every single year is to clean the entire house thoroughly before lunar new year because it signifies a fresh and healthy start. I celebrate new year because it is part of my culture and traditions, and it is a very significant holiday to my family. Chinese new year, to me, symbolizes a new year and fresh start for us and a chance to wish luck, health, and happiness to those around me in a happy environme
nt."
Kayla Nguyen, Grade 9
"Most of the reason I celebrate lunar new years is because it's tradition and it's just something I grew up with. But, I've also recently realized it's a big part of my culture and overall just a really fun experience since I don't usually get to participate in more traditional aspects of my culture. I guess it kind of feels like it's a part of me."
The History of Chinese New Year
Contrary to popular belief, Chinese New Year is not primarily focused on the Chinese zodiac. In fact, Chinese New Year is an essential aspect of Asian culture in honoring deities, cherishing ancestors, and uniting families. According to the Chinese lunar calendar, the 2021 Chinese New Year will be celebrated on Friday, February 12, marking the year of the Ox.
Traditionally, households are vigorously cleaned before the Chinese New Year celebration in order to rid the bad luck of the previous years and welcome visiting deities. Additionally, inscribed scrolls and lucky symbols are often displayed on entrances accompanied by lit firecrackers in warding vicious spirits. During this joyous celebration, families would unite through food offerings and large feasts. Throughout the celebration period, ceremonious offerings of paper, money, food, and other gifts are offered to gods and ancestors while elders offer red envelopes to visiting family. Overall, the customs of this Chinese New Year are focused on inducing prosperity, fortune, and longevity to families.
For additional information and resources regarding Chinese New Year celebration, please visit:
https://www.history.com/topics/holidays/chinese-new-year
http://afe.easia.columbia.edu/special/china_general_lunar.htm
Leave a Comment
Donate to The Academy Chronicle
Your donation will support the student journalists of Mt. SAC Early College Academy. Your contribution will allow us to purchase equipment and cover our annual website hosting costs.
About the Contributors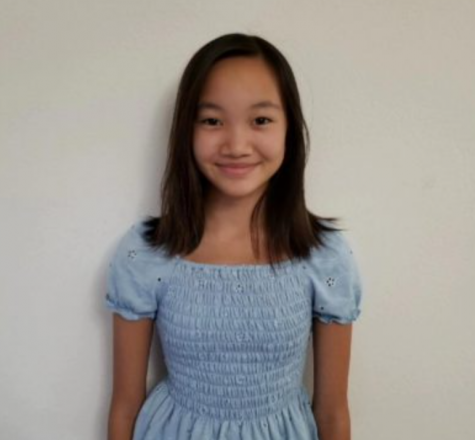 Lauren Diep, Staff Writer


Lauren Diep is currently attending Mt. SAC Early College Academy as a 9th Grade Freshman. Currently, she is participating within Journalism and...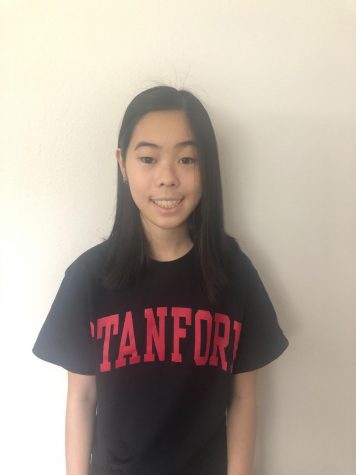 Annie Tran, Staff Writer
Annie Tran is a 10th grader at Mt. SAC Early College Academy. This is her first year as an Academy Chronicle Staff. She enjoys listening to music, reading,...