Top 10 Games of 2021
As you know, 2020 was not the best year. It was full of ups and downs in the gaming community but it was still full of new things to keep us entertained. Many new games are coming in 2021, so here are the Top 10 most popular and anticipated games being released this year.
Starting out at the #10 spot, there's Stronghold: Warriors. Stronghold: Warriors is a warfare strategy game that takes place during medieval China. The player has to build and raid castles, and create a powerful empire to take down their opponents. The game sits at #10 because strategy games are not as popular as mainstream or shooter games. Now as much as this game may be loved by others, it doesn't really have the type of action that most players enjoy. In this game, the player doesn't exactly control the soldiers, but mostly just helps them form aside with different power-ups or utility weapons. So if you love medieval strategy games and building armies, Stronghold Warriors is for you.
At our number #9 spot, Vampire the Masquerade-Bloodlines 2. After 16 years of no sequel, Vampire the Masquerade-Bloodlines 2, is set to come out in 2021. The game follows the sequel of Vampire the Masquerade-Bloodlines and is part of the very large World of Darkness series which is full of many games with Werewolves, Vampires, and other monsters but it is such an old series and much less popular than the next games to come that it was put at #9.
The #8 game on the list is Resident Evil:Village which is a survival horror video game. This game takes place years after Resident Evil 7 Biohazard, which was the most recent Resident Evil game. A couple had just settled in a peaceful location away from their past nightmares, when suddenly they are welcomed back by yet another horrifying tragedy. The game could be placed higher up depending on opinion but the games above are just much more popular or have been awaited for a while that we had to put at the #8 spot.
Coming in at #7 is Lego Star Wars- Skywalker Saga. The game is the continuation of the Lego Star Wars series of games. The game follows the same lore and story as all of the other games. Just as Lego Star Wars- Complete Saga, it has many of the same characters but follows a different story from the movies. The series continues to give a fun simple game to whoever plays and builds an amazing childhood for many. The game was brought to #7 because it is not very popular but the game series has been around for some time and many star wars lovers have played this series for years.
The #6 spot goes to Super Mario 3D World + Bowser's Fury. Super Mario 3D World is a platform video game in the Super Mario series developed and published by Nintendo. Now this game is basically two games in one, the first being the original Super Mario 3D World which is loads of fun and many new power ups to try out and play with friends. Alongside it is Bowsers Fury, now in Bowser's Fury, Mario is on his own little adventure to try and stop Bowser from whatever he's doing, along with Bowser Junior helping along the way. However Bowser is now bigger, badder, and madder than ever before and the game is so popular and many Nintendo players always are happy to see any new Mario game.
#5 comes with God of War- Ragnarok. Most details on the game are still unknown but if you have played the most recent God of War then it is known what to expect from this game. The developers have had about 3 years to work on this game and the God of War series has been around for many years and follows the same style. In the PS5 revealing they gave the teaser to God of War- Ragnarok leaving fans frozen in their seats. Now like many other games, the God of War series has been out for years, even when Kratos (the main character) didn't have a beard. This games series is so intense because of all the powerful bosses and creatures Kratos encounters. He even had to kill his father Zeus because of an event that took place in a much older God of War game.
#4 is Battlefield 6 which is part of one of the most popular series of games of Battlefield. The game involves skill and tons of fun people to play with in all of the game's beauty. The games are always placed in a specific year and are tied to use the weapons that year has to offer. Their recent games follow WWI as well as WWII. They have released many on current years and our current technology. This is an anticipated game because it involves things that happened during the wars and even includes some untold stories.Who knows what Battlefield 6 will be about but we sure know it will be good.
We are now in the top 3 most anticipated games of 2021. Coming at the #3 spot is an old time favorite franchise, Halo:Infinite. Halo Infinite is an upcoming first-person shooter game made by 343 Industries and published by Xbox Game Studios for Windows, Xbox One, and Xbox Series X/S, the only consoles Halo:Infinite will be available for. It's the sixth main entry of the Halo series and the fourteenth Halo game, it picks up the story of the Master Chief, following Halo 5: Guardians. Now these details may seem uninteresting, but the Halo series has been out for years and two of the games was a platinum game, it was a very good game and many gamers and even some kids enjoyed it very much.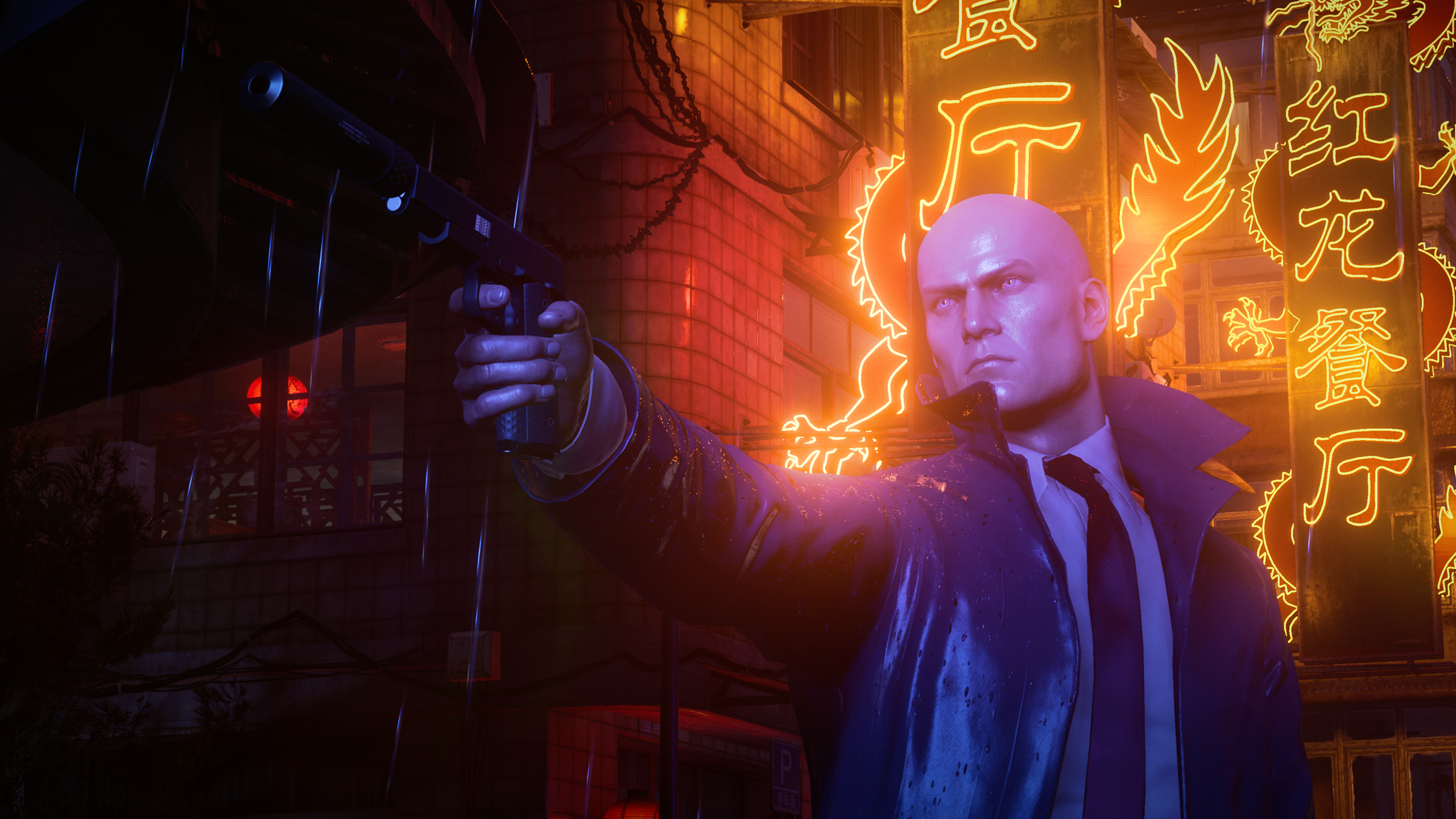 #2 is the quickest to release and it is Hitman III. The Hitman series has been around for while with even a movie releasing. It is about a genetically modified human rid of all emotions who is sent to assassinate many people. He follows these missions and earns ranking for each mission. Hitman III follows the same game as the other two but comes with better graphics and a new story. Now this game is in the top ranks because of what kind of game it is. It has strategy, violence, action, stealth, and the master of surprise. The type of things most gamers enjoy.
At the #1 spot comes one of the most awaited games: Far Cry 6. Far Cry 6 was announced some time ago and people are so excited to play. The game is different every time and has some of the most well written stories. Far Cry 6 is supposed to be the hunting of a terrible dictator who rules over a fictional island in the caribbean. This has the Top 10 most anticipated games coming to 2021. It is so because of the background stories and the current story that takes place, Far Cry 6 has an interesting background that interests other players.
That brings our top 10 games of 2021 to an end and will hopefully guide you to make the best possible decisions for games to grab. All the games are rated on opinion and the time waited for them as well as just general gameplay.
Leave a Comment
Donate to The Academy Chronicle
Your donation will support the student journalists of Mt. SAC Early College Academy. Your contribution will allow us to purchase equipment and cover our annual website hosting costs.
About the Contributors
Adrian Cordon, Staff Writer
I am in the 9th grade and I am new to the Chronicle Staff. A few clubs I've taken part in at other schools such as RC club (Remote Control Cars), and Game...