Free Things you can do with your friends safely
Being by yourself can get really boring at times, especially when being told to stay home due to the pandemic. However, there are plenty of ways to stay entertained, not only by yourself, but with friends too. You are not only having fun, but you're staying safe at the same time while social distancing. Here are some activities you can do safely at home…
1. Playing Among Us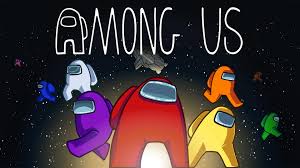 Playing free online games such as Among Us is a great way to pass the time. Among Us is a multiplayer online murder mystery type game that is available on the app store for free. Once you download the app, you can make a lobby for your friends to join. There are two roles called the crewmates and the imposters. The crewmates have to complete all the tasks around the map and catch the imposter. The imposter's job is to stop the crewmates by killing them. The game has received an enormous amount of attention in 2020 and has become a go-to for people who are trying to play with friends.
2. Play outdoor net sports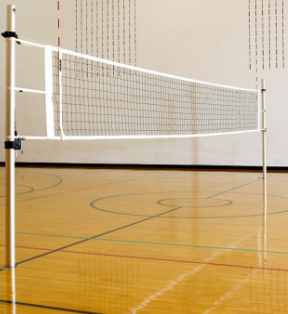 Lots of people delight in the thrill of Volleyball, Badminton, Tennis, and many more sports involving nets. "It is very beneficial to play net sports, especially during these times," says Brandon Beetz Gonzalez, a freshman at MECA who used to play volleyball. "It promotes physical activity, socialization, and helps get your immune system going." It is a perfect sport to play during this pandemic since the court is divided into two sides. But if you want to play with more friends and go into teams, it probably will be safer if you don't touch your face and wear masks.
3. Exercising.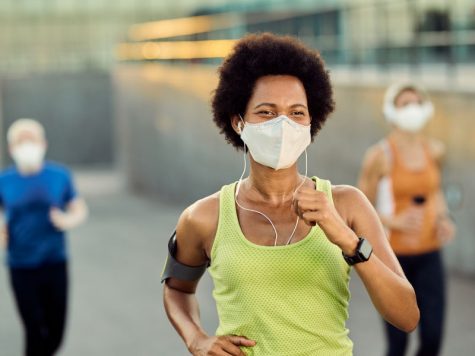 Being locked up at home can dramatically decrease your health. So it is important that you give your body some love with exercise. Things like going for runs and watching workout videos while following along are things even your friends can tag along in. To engage in these workout videos you can make a zoom call with your friends and share the screen so everyone can follow along.
In addition, you can also workout with your friends by using apple watches, which some of the teachers at MECA even do!
"I have competed with both Ms. Hoffman and Ms. Sprague using the Apple Fitness app. We are all 'friends' on the app because we all have Apple Watches," stated Ms. Bell. "We also get notified on our watch when the others finish exercises and we can send them little messages to encourage them (which I love!). It helps makes the loneliness of the Pandemic feel a little less lonely."
4. Zoom call with friends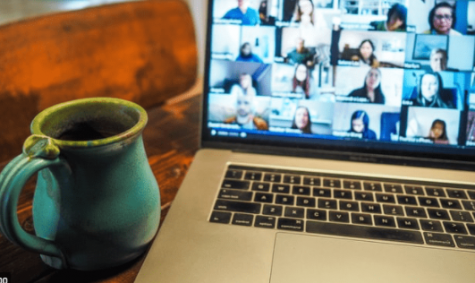 When picturing zoom calls, you probably picture virtual learning, however, there are other ways to use zoom as a fun source at home; including making a zoom call with friends.
Zoom calls with friends are also an amazing way to still get to interact and engage with your friends while still staying safe at home. You and your friends can even play games like Jack Box Party and What Do You Meme? You all are in the comfort of your home while still getting to have a great time together virtually.
5. Movies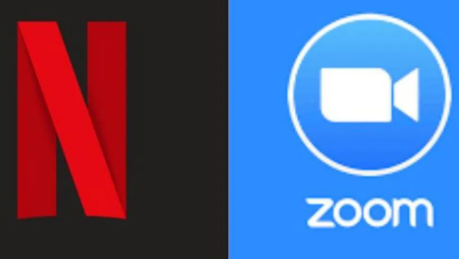 In addition to zoom calls you are also able to watch movies together virtually. One person has to share their screen that then allows everyone to enjoy the movie too. You are not only able to interact with each other in the zoom call, but also have a great time watching the movie of your choice in enjoyment together. There is also another way to watch with friends using the Netflix and Prime "party" extensions. All you need to do is add the extension called "Teleparty" to your computer and you can stream your favorite shows and add others to watch them using the given to you.
It's important that we don't let the negatives in life keep us from living happily. Just because you can't interact with others the same way doesn't mean that there aren't other ways to still have a great time. By using resources around you, there are other ways to have fun and make memories with friends while still staying safe at home or being cautious outside.
Leave a Comment
Donate to The Academy Chronicle
Your donation will support the student journalists of Mt. SAC Early College Academy. Your contribution will allow us to purchase equipment and cover our annual website hosting costs.
About the Contributors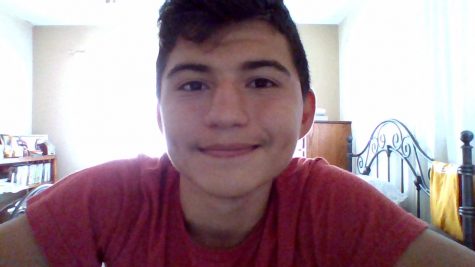 Joshua Araujo, Staff Writer
Joshua Araujo is in 9th grade and it is his first year on staff. Some of the things he enjoys are playing games with friends, getting exercise, and spending...