Who's Who Revealed!
Story by Ms. Bell, Advisor
February 18, 2021
How well did students at MECA know their teachers? 
To find out, we asked staff members at MECA what their favorite drink order at Starbucks is.
Here are the results:
🏆 1st Place: TIED Lauren Diep AND Payton Zarceno
Both Payton and Lauren guessed 5 teacher drink orders correctly!
🏅2nd Place: Sergio Cueva
Sergio was able to guess 4 teacher drink orders correctly!
Congrats to all of our competitors! The winners will receive a digital Starbucks gift card!
Here are the answers to the Starbucks question:
Drink Orders 🥤☕️🍵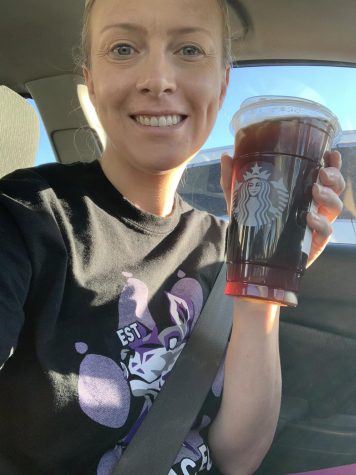 Iced Venti Americano, Black, No Sugar

– While this does not top our list with the most modifications, it is quite specific. Starbucks also touts it as "a wonderfully rich cup with depth and nuance" (Starbucks). Answer: Ms. Wilcox!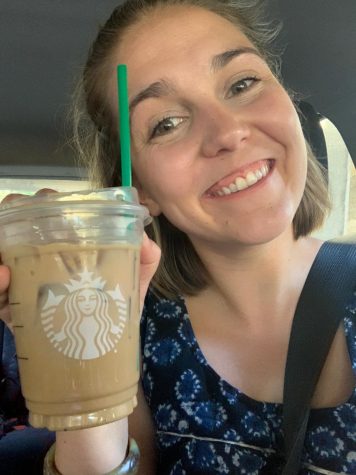 Water

– This delicious beverage can be found on the Starbucks Secret Menu and is shockingly FREE! We wonder who might choose this over all of the other interesting beverages at the 'Bucks! Answer: Mr. Janadi!
Chai Frappuccino

– This spicy concoction includes chai spice with whipped cream and a sprinkle of cinnamon on top! Which teacher do you know who "spice[s] up your afternoon" with fun lessons (Starbucks)? Answer: Ms. Yao!
Peppermint Mocha Latte

– Starbucks claims that their "all-star festive Peppermint Mocha brightens the holidays: signature Espresso Roast combines with steamed milk, sweet mocha sauce, peppermint-flavored syrup, topped with whipped cream and dark chocolate curls" (Starbucks). Which teacher brightens the holidays for you? Answer: Ms. Banh!
Double Chocolate Chip Frappuccino

, blended with white mocha sauce instead of regular mocha and cookie crumbles on top – Number one in the list of most modified drinks, this drink is topped with "sweetened whipped cream and mocha drizzle for a real party" (Starbucks). Who could does that remind you of? Answer: Ms. Mendoza!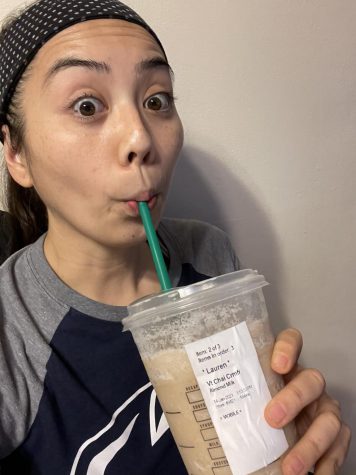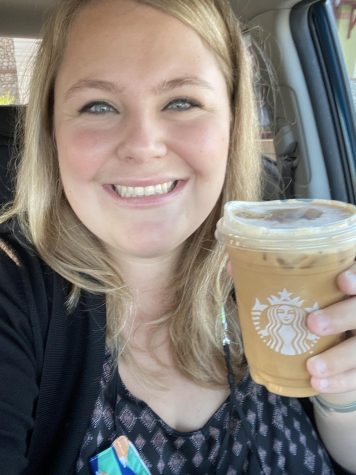 Iced Soy Latte

– This drink is described as "a perfect [soy] milk-forward cooldown;" sound like anyone you know (Starbucks)? Ms. Hoffman!
Skinny Vanilla Latte

– This petite beverage is a "rich, full-bodied espresso, nonfat milk and a sugar-free flavored syrup on ice" (Starbucks). Which teacher loves to drink this rich and sugar-free delight? Answer: Ms. Berrong!
Grande Iced Coffee with Milk, 2 Pumps of Pumpkin, 1 Pump of Toffee Nut

– Number two in the list of most modified drinks, this is a very particular drink for a very particular person. Who do you know who loves pumpkins AND toffee nuts? Answer: Ms. Sprague
Water

– Another person who LOVES the Secret Menu and FREE things! Who would be brave enough to ask for water at the local Starbucks? Answer: Mr. Barriga!
Ice Black Tea Lemonade, with Sweetener

– While all of our teachers are sweet, this person is extra sweet with all that extra sweetener. Starbucks identifies this as both "distinguished" and "satisfying" (Starbucks). Can you remember any teachers who those adjectives apply to? Answer: Mr. Ortiz!
Iced Green Tea, No Sweetener/Sugar

– Last, but very much not least, we have the iced green tea "blended with mint, lemongrass and lemon verbena" and "oh-so-refreshing" (Starbucks). Sounds like a lot of our amazing educators! Answer: Ms. Maggiore!
Jamba Juice Caribbean Passion – This teacher obviously breaks the mold, as this drink could not be found on the menu OR the secret menu! Who could it be? Answer: Ms. Bell!