Best Practices for Online Learning
Distance Learning is very different from traditional school. Students are on google meet calls for 6 hours a day and are assigned after-classwork. Distance Learning can be very stressful and overwhelming. Especially towards the end of the semester and during finals week. Here are some tips to help you during and after school!
To-Do Lists
"I always tell kiddos to make 'to-do lists' to help them manage their time. It is how I start each week and how I plan my days," Ms. Wilcox, the history teacher at Mt. SAC ECA, says. "Plus, once you cross something off your list, you feel so ACCOMPLISHED! It feels great to have those little "wins" every day"
"
Plus, once you cross something off your list, you feel so ACCOMPLISHED! It feels great to have those little "wins" every day"
— Ms. Wilcox
Writing To-Do lists is a good method to see what you would like to do in a day. To-Do lists can be helpful to see what needs to be done in a day. There are many great ways to manage your To-Do lists like writing them down on paper or in note-taking apps.  Some apps that you can use for To-Do lists are Todoist, Habitica, Google Tasks, and Any.do.
Time Blocking
Time blocking is a great way to ensure that you're getting work done. Time blocking is when you section off certain periods of time and dedicate each time period to a certain activity. Time blocking can be used to plan your whole day or just the afternoon, it's up to you.
There are many benefits to time blocking, such as improving focus and helping avoid procrastination. Time blocking can be very helpful for increasing productivity, and getting work done. It can even help you complete your To-Do list quicker by ensuring that every task gets done.
Make Art
"I've recently found the art of watercoloring through Ms.Hoffman and that has helped me stay calm. I always take at least 10 minutes of my day to watercolor," Charlize Cardona, a freshman here at Mt. SAC ECA says. "it makes me feel good."
There are many benefits to making art such as self-expression, reduced stress and anxiety, relaxation, and can even better problem-solving skills. Making art is a great way to express yourself and your emotions.
Take Breaks!
As no one can be productive 24/7, taking breaks is essential. Breaks are very important for increasing and staying productive. The length of time you take for breaks can depend on how long you have been working. For example, it might be helpful to work for 1 hour and take a break for 10 minutes.
During your break, there are many things you can do. Doing activities during your break can help ease stress and take your mind off things. Some things to do are stretching, cleaning up your workstation, or talking to someone, on the phone or in person.
Using Weekends to your Advantage
Although you might not want to use your only days off of school to do schoolwork, it can be very useful. Ms. Mentar, the current school counselor, recommends using weekends to catch up on any missing assignments, and to really optimize all the time you have.
In order to optimize your time on the weekend, it may be very useful to start off by planning your day. After listing what you need to get done, start with your hardest. By starting with the hardest task, everything else will seem easier in comparison to the hardest task. When planning, it can be helpful to time block and make sure that you can get tasks done. Don't forget to take breaks!
Leave a Comment
Donate to The Academy Chronicle
Your donation will support the student journalists of Mt. SAC Early College Academy. Your contribution will allow us to purchase equipment and cover our annual website hosting costs.
About the Contributors
Emma Hernandez, Staff Writer
Emma Hernandez is in 9th grade.  This is her first year on The Chronicle Staff.  Outside of school, she enjoys baking, cooking, and riding her bike....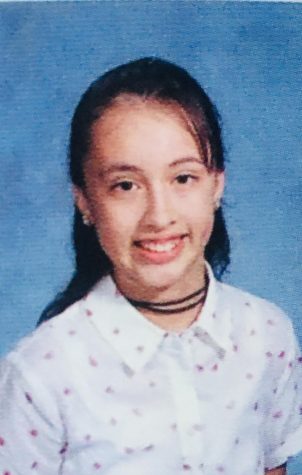 Charlize Cardona, Staff Writer
Charlize Cardona is in 9th grade. She is excited to be on The Chronicle Staff for her first year of highschool. So far she has no other clubs but is planning...