New Netflix Shows & Movies
Story by Annie Tran, Staff Writer
December 14, 2020
New Netflix Releases
During this pandemic, Netflix has been a great way to pass time. There are lots of new Netflix releases that are interesting and fun to watch. Here is the following list of Netflix shows/movies you should watch:
Grey's Anatomy 

The Kissing Booth 2 

Enola Holmes 
Grey's Anatomy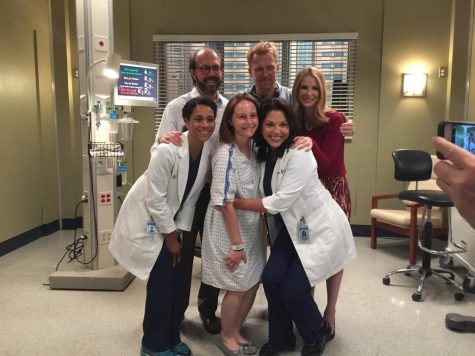 Currently, this show consists of 16 seasons; however, a 17th one is on its way. Grey's Anatomy is about the lives of some medical interns and their mentors. The main character of this series is Meredith Grey. This would be a great show to watch if you are interested in medical drama. You can accompany Meredith and her friends as they go through different obstacles in their medical and personal lives.
Jessica Sanabria, a sophomore at Mt. SAC Early College Academy really enjoys this show. She said, "I really enjoy the show. It does a good job of making the viewer grow a liking for the doctors as well as the patients."
Although there are many seasons, this is still a show worth binge-watching. According to Jessica, "This show has many seasons and they are actually still making more, however each episode is different and keeps the viewer interested in finding out what's going to happen next." 
The Kissing Booth 2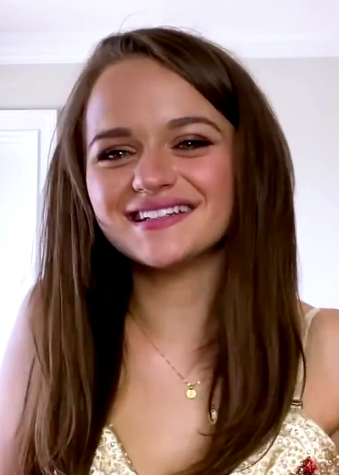 This is the sequel to the first movie, The Kissing Booth. The Kissing Booth 2 continues to tell the story of the romance between two people, Noah and Elle. According to sophomore Samantha Ordaz, "I would recommend it to people who like to watch teen drama."
Elle and Noah have been dating for only a short amount of time before a new problem of long-distance relationship popped up. In addition, tension arises as Elle is introduced to a new boy. Now there is conflict as Elle struggles to figure out who she really likes.
Sophomore Sydney Sherred has positive things to say about this movie. She says, "The Kissing Booth 2 is also a great movie. The first movie is one of my favorite movies." 
This movie would highly appeal to those who are interested in the romance genre. 
Enola Holmes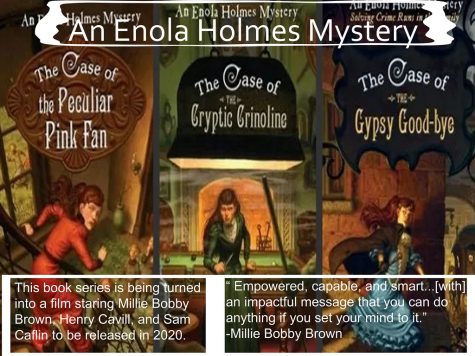 This is a movie set in the time period 1884. It tells a story about Enola Holmes, a strong girl who has her own ideals, taught to her by her mom. Her mom and her are very close until one day her mom disappears. Now Enola must find her mother and the reason for her disappearance. 
Sydney Sherred has also watched this movie. Here is what she had to say, "Enola Holmes was very good. It was better than I expected it to be when I first heard about it."
During this time period, women were expected to act a certain way. However, Enola Holmes preferred to be her own kind of person. Enola does not care for others' opinions. This makes her a strong and interesting female lead. 
Sophomore Victoria Ramirez agrees to this. Victoria says, "Enola gained criticism from many because she was not acting like a lady, but she was not bothered. This is why I liked the movie." 
This movie would appeal to people who enjoy watching adventure, family-friendly, and crime-investigation films. 
These are just some of the good shows and movies that are on Netflix. There are a variety of other good films of other genres. However, these are shows and movies that are worth watching.