New Games and Game Platforms – Fall 2020
Gaming News – Fall 2020
By: Daulton Lista
The world of videogames is constantly changing and evolving, which is especially the case during the 2020 Fall season. Several large developers are bringing in their triple A games, which shall be detailed in the following.
Ubisoft
Watch Dogs Legion is the third installment in the WatchDogs series. The games usually focus on one hacker in a group called Dedsec who goes around taking down corrupt megacorporations. In this game you will do the same, but rather than being in Chicago or San Francisco, you will be taking control of any character you can recruit to your side (the big draw being that you can play as a grandma) in the big city of London, England. The game came out October 29th on Microsoft Windows, Xbox One & Series X/S, Google Stadia, and the Playstation 4/5.
Immortals Fenyx Rising, a game made by the studio creators of Assassin's Creed Odyssey and previously named Gods and Monsters, is a greek mythos game that plays like Assassin's Creed and takes visual elements from Legend of Zelda: Breath of the Wild. The game centers around protagonist Fenyx, a demigod who fights for the gods and against the titans. The game released December 3 on the Nintendo Switch, Microsoft Windows, Xbox One & Series X/S, Google Stadia, and the Playstation 4/5.
Rainbow Six: Quarantine is a 3 person PVE game set a few years after Rainbow Six: Siege. The game has the operators from the previous Rainbow Six games battling an alien parasite which seems to make humans into a zombielike creature, which may give the game a very Left4Dead feel. The game releases sometime from now to spring 2021 on Microsoft Windows, Xbox One & Series X/S, Google Stadia, and the Playstation 4/5 .
Assassin's Creed: Valhalla, the 12th main game in the Assassin's Creed series, is a viking centered game mostly focusing on a viking named Eivor. The player will choose between having them as male or female as they charge throughout the world in a battle against the "Anglo-Saxon" petty kingdoms. The game will show returns of such great features as the powerful 1 hit KO hidden blade, and the eagle feature from Odyssey and Origins. Assassins Creed: Valhalla released November 10, 2020 on Microsoft Windows, Xbox One & Series X/S, Google Stadia, and the Playstation 4&5.
Nothing much has been confirmed about Beyond Good & Evil 2 other than it being a prequel to the original and it's development is underway. The game creators have inconsistent updates, all you'd need to do is go to the website linked here.The most recent livestream showcased the return of a few memorable characters such as Beyond Good and Evil's protagonist, a space pirate named Dakini, a rhino hybrid engineer called a mammago, and explained many of the uses of the game's precious resource: Diwalite. Beyond Good and Evil 2 has an unconfirmed release date.
CD Projekt Red
If you've heard of them before they developed the Witcher game series and worked on Saints Row 3.
Cyberpunk 2077 is the only game they are bringing to the table this fall but it's a big one. Cyberpunk 2077 is an open world action sci-fi rpg which takes place in a futuristic city called Night City somewhere around San Jose, California. The game focuses on your custom bounty hunter character named V. The way the character creation and such works is much like the Fallout 4 system for making a character, with a set voice but everything else is up to the player, including backstory this time. Cyberpunk 2077 released December 10, 2020 on Microsoft Windows, Series X/S, Google Stadia, and the Playstation 5.
Activision
The yearly Call of Duty game this time, the name of which is Call Of Duty: Black Ops Cold War, is a direct sequel to Call of Duty: Black Ops which will have its 3 iconic modes plus an expansion of Warzone. Starting with the Campaign mode; the game will most likely continue to center around Woods and Mason as they fight through the Cold War era. Next on the list is multiplayer; the multiplayer mode will have progression linked between Zombies and Warzone and will be the classic COD Multiplayer we all know and love with a movement system more like Modern Warfare. A new gunsmith system allows you to quickly switch your weapons attachments during a game, and both new and favorited scorestreaks will make a return. Now take a look at Warzone: Almost a literal carbon copy of Modern Warfare 2019's warzone. Lastly the Zombies beloved gamemode; "Zombies" is now more than ever, very easter egg based. To find the items to do the thing etc. The maps that come out sequentially after the first, Die Machine, will be released as free dlc but only if you complete the previous easter egg. Call of Duty: Black Ops Cold War has already been released on PC, Xbox 1/Series X/Series S, PS4/5, and Google Stadia.
Nintendo
Fire Emblem: Shadow Dragon and Blade of Light. This is the very first fire emblem game which originally had a Japan release in 1990. It is most likely just an english remake and nothing new. It releases December 4, 2020 on Nintendo Switch.
Hyrule Warriors: Age of Calamity, this game is a prequel or possibly pre-sequel to Legend of Zelda: Breath of the Wild. This game will show Link and the other Champions of Hyrule battling Calamity Ganon and all his corrupted minions, which does mean fighting those horrid Guardians again. The game released November 20, 2020 on Nintendo Switch.
New Consoles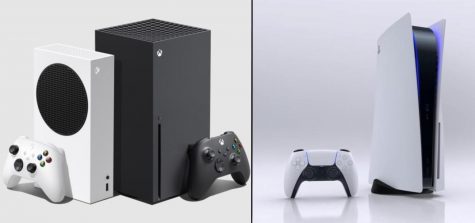 Playstation 5

Xbox Series X

Xbox Series S

Storage

835GB SSD

(Optional Expansion Drive slot)

1TB SSD

(Optional 1TB expansion drive)

512GB SSD

(Optional 1TB expansion drive)

Frame Rate

Caps at 120fps, Most games run at 60fps

"Up to 120fps"

"Up to 120fps"

Processor

10-11 teraflops

12 teraflops

4 teraflops

Resolution

1080p – 8k

4k

1440p

Disc Drive

Normal: can play Blu-Ray

Digital: No

(Optional) 4K Blu-Ray

N/A

Video

4-8k

"Up to 8k"

"Up to 8K"

Gaming

Disc and Digital

Disc and Digital

Digital

Includes

Console, Controller, hdmi and power wires

Console, Controller, "Ultra high speed cable"

Console, controller, high speed cable

Sound

3D Sound System (Essentially Surround Sound)

DTS 5.1 Dolby Digital 5.1

DTS 5.1 Dolby Digital 5.1

Connectivity

At least 1 USB-C, USB 3, HDMI, and ETHERNET port each, NVMe M.2 SSD storage expansion slot

3 USB 3 ports, HDMI 2 port, 1Gbps Ethernet, 802.11ac dual band wireless

3 USB 3 ports, HDMI 2 port, 1Gbps Ethernet, 802.11ac dual band wireless

Price

Digital: $399

Disc Drive: $499

Total over 2 Years (Paying $35 Monthly) $840

Total Over 2 years: (Paying $15 monthly) $600

Release Date.

November 12, 2020

November 10, 2020

November 10, 2020
This table was made by Daulton L.; Student Staff Writer. Info taken from TheVerge, Playstation, and Microsoft XBOX.
In a poll of twenty-six MECA students the PS5 came out on top of the XBOX Series X/S with the majority of votes.
But, not everyone agrees.
Gavin Rivas, freshman at Ayala High School, stated that he would prefer the Xbox Series X because, while the PS5 has more exclusive games, he usually sticks to a select handful which he knows he'll be able to play on the X, he feels personally alienated by playstation controllers because of the specific way he holds his controller.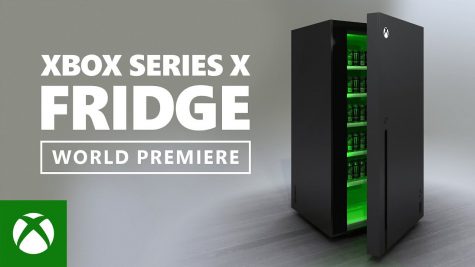 Ultimately, the choice is yours
This has been an overview of the top games and game consoles that came out or are coming out this Fall, hopefully you've been given enough insight to make an educated decision on what you're going to buy this Fall/Winter 2020 season!
Leave a Comment
Donate to The Academy Chronicle
Your donation will support the student journalists of Mt. SAC Early College Academy. Your contribution will allow us to purchase equipment and cover our annual website hosting costs.
About the Contributor
Daulton Lista, Staff Writer
Daulton Lista Staff Years: 2020-2021

Daulton L. Lista is a 15-year-old Freshman. He enjoys reading, writing, gaming, drawing, and spending time with...