What You Need to Know About the Mt. SAC Clubs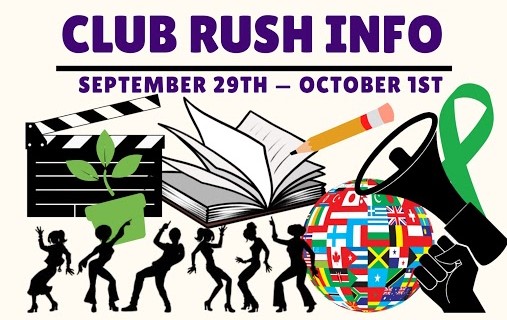 About 6 weeks ago, Club Rush took place during lunch where the students of Mt. SAC ECA would learn about and potentially join the student-run clubs they might be interested in. Sadly, not everyone was able to make it. Some students even think that the joining window for clubs is now closed, but that's not how it is. In this article, all twenty of the clubs will be briefly summarized for those who want to know more about them. Who knows, maybe you'll even join one.
To join a club, you can check out the Official Club Directory where all the clubs are listed with their Google Classroom and Remind; just join the classroom and attend a meeting. Be sure to talk to the Club President after the meeting for more information about that specific club's joining policy.
Activism Club
When you look at the list of clubs, the first one you see is Activism Club. At a glance, you may think of protests and online blogs, but that's not the case for this club. The purpose of Activism Club is to educate the club members of current issues and events and talk about them. On a regular meeting, they watch a video about a social issue, commenting in the chat throughout the duration, and then discuss their opinions on the matter. They meet every other Monday during lunch.
Book Club
This next club is for literature lovers from novels to webtoons. The Book Club has something for everyone. With the purpose of bringing people with similar interests together, fellow readers will read a book on their own time and talk about it during meetings. By the end of the year, they plan to read six different books of different genres together. Meetings are held on Thursdays during lunch.
Debate Club
Every high school has it. Debate Club is exactly what it sounds like, a club where students can debate or formally discuss topics of opposing arguments. Every meeting, club members debate a topic they're interested in using the normal debating format. Preparation and research are done outside of the club to make more time for debates, and meetings are on Wednesdays after school.
Drama Club
Getting more to the creative side of the list, we have Drama Club, a community for all the thespians and theatre geeks. Through theatre, one develops speaking and communication skills as well as creativity, but, of course, we all know the real reason to join: because it's fun!
"Our plans for our upcoming meetings include activities such as monologues or scripts that allow people to work together and get to know each other better," explained Dyanna Gracia, the club president.
She also talked about a virtual musical day every month and possibly even a play once quarantine is over. The club meets on Tuesdays after school.
Film Club
Much like Drama Club, MECA's Film Club also exercises acting although on camera rather than on stage. During meetings, they create original films from the screenwriting, to the acting, to the editing. The goal of the club is to create well-written films using a multitude of mediums. Currently, they are brainstorming to make sure the films are strong and smooth enough to begin writing. Their meetings are on Mondays at lunch.
Gaming Club
The next club on the list takes place more in a fantastical genre than the previous two. Gaming Club or DND Club is a community for people who enjoy tabletop roleplaying games and people who are interested in learning the game. Members, in groups of four or five, go on an adventure led by the Dungeon Master (or DM) lasting about two hours every week. They meet on Fridays at noon.
Gay-Straight Alliance
To serve as a safe place for members of the LGBTQ+ community, the Gay-Straight Alliance Club (GSA for short) is a student-run club for the LGBTQ group and allies alike. The goal of this club is to make people feel included, safe, and supported and to educate students on LGBTQ+ topics that are important in our society. Every Thursday at lunch is when the GSA meets.
Hack Club
Despite its name, Hack Club isn't necessarily about Hacking. Hack Club is a group for people who are interested in computer programming whether they have experience or not. During club hours, they plan to practice and learn coding languages such as HTML, Java, and Javascript. The club is part of the Hack Club Organization and constantly participates in the organization's events and contests. They meet every first and third Friday at 1:00.
Interact Club
This club is for people interested in participating in community service projects and events. These events vary and don't have a specific purpose other than to help.
"Every week is a little different as it all just depends on what the board needs to get out to the members and what events we have going on that week/month," said club president, Adriana Sanabria.
Currently, they're writing letters to veterans and planning events and fundraisers. Their meetings are on Wednesdays after school.
Junior State of America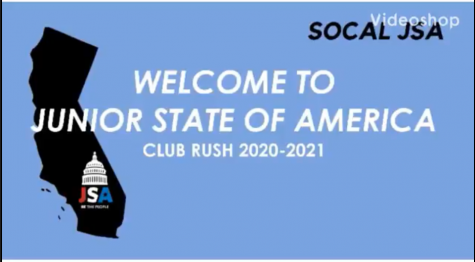 The JSA (not to be confused with GSA) or Junior State of America is a club dedicated to learning more about politics and how our society is governed. They have no affiliation with any political organization and encourage others to build their own opinions based on credible information. They even plan on having members create their very own mock government. Meetings are on Tuesdays at lunch.
Mu Alpha Theta
Also called Math Honors Society. As explained in the club video, their purpose is to "encourage, recognize, and inspire a lifelong interest in mathematics" and establish a community.
As a part of their club activities, they tutor, plan events for younger students, and participate in competitions. To join, it is required to have completed at least two years of high school math, either completed or currently taking Math III, and have at least a 3.0 GPA. They meet Wednesdays during lunch.
Music Society
Serving as a safe place for people who play instruments, Music Society is for people to pursue their musical interests involving playing any instrument no matter their experience level. During a regular in-person meeting, members would just get together and play, but of course, doing so is more challenging virtually.
According to Trennian Moralde, they plan to participate in online fundraisers and events as well as a few other fun activities. Their meetings are on the second Friday of each month at 11.
OC Tech
Also called OC&T. During club meetings they work on CAD (Computer Aiding Drafting and Design) and possibly coding, building a portfolio, and overall learn more about technology. They also plan on participating in tournaments. Sadly, the club president was unavailable to provide more information. They meet on Thursdays after school.
Project Smile
Project Smile is a club connected to the Project Smile organization and is dedicated to community service much like the Interact Club except their funds go toward their organization to provide free facial surgeries for people who don't have the money. In addition, they also recycle to help the environment as a part of their activities. The club meets every second and fourth Thursday of the month during lunch.
Red Cross Club
The purpose of the Red Cross club is to help people in need via the Red Cross organization. Events they participate in include leadership and life-saving skills workshops, environmental events, and other fundraisers, as well as blood, food, clothing, book, toy, and coin drives. Their meetings take place every first and third Monday of the month.
Running Club
It's easy to assume what happens during Running Club meetings, but of course, it's hard to run with other students during quarantine. Instead, members run on their own time and track it. They also have monthly workout days and competitions to incentivize running. This club is for people of no specific qualifications whether you love running or not. Meetings are every Tuesday or Thursday.
Timberwolves Changing Stigma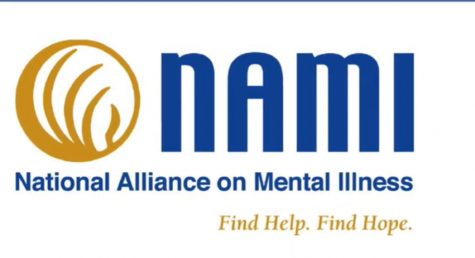 Also called TCS. This club first originated from NAMI (National Alliance on Mental Illness). Its goal is to raise awareness and promote kindness through different events and activities as well as to give a voice to others with mental illnesses. Some things they plan on doing are mental health fairs, guest speakers, wellness weeks, community events, fundraisers, peer support, and more. TCS meets every first Tuesday of the month after school.
UNICEF Club
The UNICEF (United Nations Children's Fund) Unite Club is a club that strives to educate our community about providing education for children who don't have access to it. Currently, they're planning some events to accomplish this goal.
According to club president Payton Zarceno, "Right now we're trying to plan some events or virtual events that students can participate in. It's going to be a bit weird for a bit especially with the pandemic, but we hope to push through it." Club meetings take place every fourth Monday of the month, during lunch.
Valorant Club
This club is exactly what the name implies. It's a club centered around playing Valorant, a 5v5 team game of attackers and defenders with characters wielding special abilities. During meetings, they play together in competitive matches and tournaments. They meet every Friday after school, but that's subject to change.
Wolf Den (Link Crew)
As a club whose purpose is to make Mt. SAC ECA a more welcoming place, the Wolf Den pairs new students with experienced ones to help them make friends, answer any questions, assist with school, or anything else. The first meeting they had was only for mentors, to answer questions and draft ideas. The next one will be with both mentors and new students, to answer more questions and discuss these ideas. Their meetings are every second and fourth Monday of every month.
Every club in this school is different in their own way. Some are created to help, others to connect. There are so many to choose from, and there are so many people with different interests in this school. Our 2020-2021 club roster will definitely make this year a lot more enjoyable and fun, something we really need during these times.
Leave a Comment
Donate to The Academy Chronicle
Your donation will support the student journalists of Mt. SAC Early College Academy. Your contribution will allow us to purchase equipment and cover our annual website hosting costs.
About the Contributor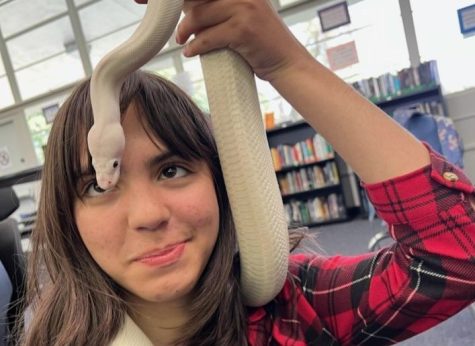 Mackenzie Diaz, Staff Writer
Mackenzie Diaz, an outgoing junior who is in her second year in journalism. She is very lively and participates in many clubs, some including the film...