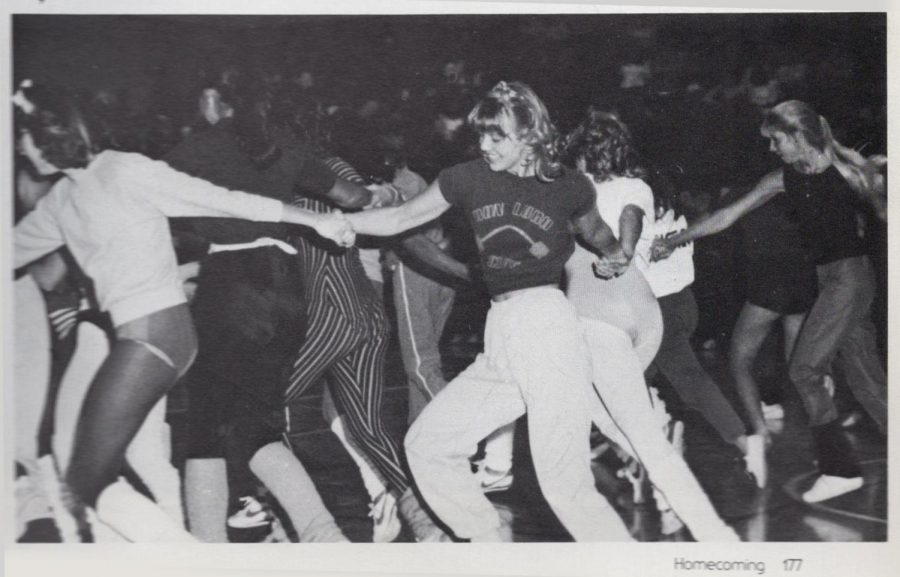 Staff Spotlight | Ms. Berrong
This past week we were given the privilege to interview Mt. SAC ECA's newest English teacher: Ms. Berrong. Her teaching
and life experiences make her the relatable, authentic teacher the junior class has grown to love. For those who don't have her or perhaps haven't become truly acquainted with Ms. Berrong yet, here's your chance to learn about our exciting new faculty member!
Ms. Berrong has been working with students for the last 30 years, ranging from being a highschool IB coordinator to an English teacher for lower grades like elementary. However, she much prefers working with upperclassmen (like us!).
Surprisingly though, Ms. Berrong didn't always plan on being a teacher. It wasn't until after she graduated with a degree in English and began working in editing that she came to the conclusion that teaching might be fun. Editing wasn't "good for me", she stated, "and I thought, well, you know what I could do? Maybe I could teach."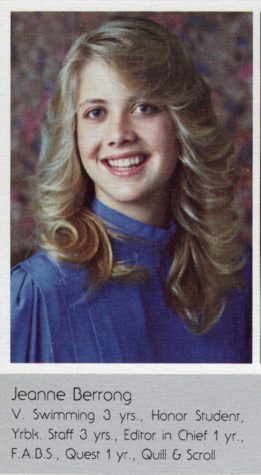 Her teaching philosophy is all about power to the students: "I'm much more interested in being democratic. We all know when students feel like something really belongs to them, they'll put in the work because it matters to them."
Distance learning has made school more difficult for both students and teachers, and Ms. Berrong empathizes with that. "It just kinda breaks my heart because it doesn't matter what class it is. For at least the first month of school, everybody looked like zombies, really nice zombies. They just look catatonic!"
She also truly understands what it's like to be a teenager: "I get adolescence. Even if they don't get themselves, or if other people don't get them, I feel like I do. They can think I'm weird or not like me or be mad at me. But that's their job because that's what adolescents do. You're at the point in your life where your developmental job is to say no to everything, to push back against the rules. So when you're a teacher and you work with teens you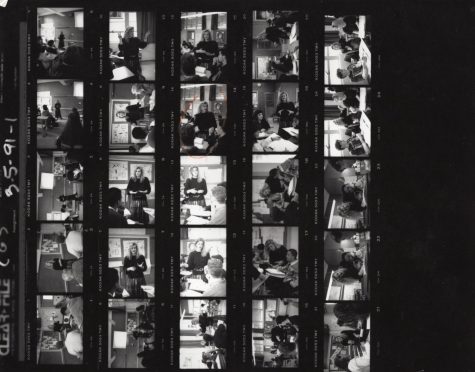 can't take things personally."
Her empathetic nature makes her an amazing person to look for when in search of guidance or a helping hand.
Even as a teacher, she's been taught a few things about life by her students. Namely the fact that the universe doesn't revolve around you yourself.
"It's really about creating space for other people and stepping back and feeling comfortable. We can't control everything."
Understanding that we all need our own space to grow and thrive is what allows students to push the boundaries and succeed in her class.
Outside of school, Ms. Berrong is currently renovating her 20th century house with her husband and pet dog. "I live in an old house; this is our second old house. We restore homes so we bring in people to do some of the work, but we do most of it on our own. It's a good thing to do when I'm feeling anxious."
Ms. Berrong is an amazingly wonderful teacher and we are so thankful to have her teaching here at Mt. SAC ECA.
Donate to The Academy Chronicle