Image by JP Scheel
Freshman Friday | JP Scheel: Expert on Extraversion
John Scheel, otherwise known as JP, has become the newest phenomenon at MT. SAC ECA with his peers crowning him a social sensation. Although he is merely a freshman, he proves to be the human embodiment of sunshine by using his power of extraversion. This Freshman Friday will showcase the sociable personality of JP as well as give you guidance in becoming more outgoing and communicative.
John didn't always have the charming persona and witty sense of humor he has today. When asked about his experience growing up he said, "During kindergarten and second grade I was a really shy kid, I didn't know anybody. Then in third grade, something just clicked, and ever since then I haven't stopped talking."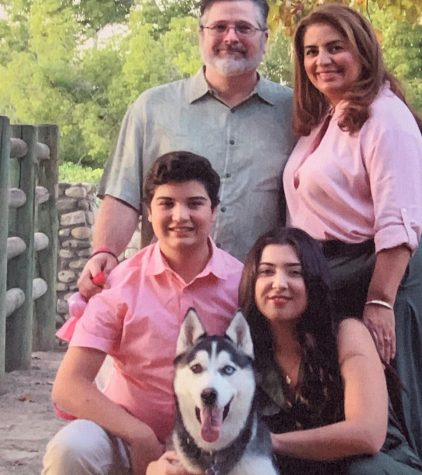 After some further discussion, he revealed that his secret was coming to terms with the fact that it's challenging to have friends when you don't talk to anybody. He also had powerful influences in his life that encouraged zestful and talkative behavior, such as dad. He reminisced about the times he would go to his dad's office and see him talking to co-workers and clients and thought if he could do it, so can I. Apart from developing a more talkative personality, he inherited his dad's amusing sense of humor that he often exhibits in class.
John is also talented in advising self-conscious people by giving them useful slogans that he uses daily. The most important takeaway he wanted people to know was, "You have to befriend yourself before you can befriend anybody else. And although it might seem cliché, you'll never be alone if you are your own friend." He claimed this was the best piece of advice he can give someone who wants to make new friends because if you love who you are, you can gain the confidence to put yourself out there and meet new people.
JP even acknowledged the biggest insecurity people have about social interactions which is, the fear of being rejected by other people or society. He battled this common fear by saying," If someone says you're annoying, say, that's just who I am, and you're going to have to deal with it." Even though it's difficult, he ensured that it's better to embrace who you are instead of running away from it.
Other than rejection, quarantine is a perfect example of an extrovert's biggest nightmare because of the lack of social interactions. JP described quarantine as a "kerfuffle" because of the limited time he gets to interact with his friends. He said he adapted to the situation by growing closer to his family as well as talking more to them.
To conclude, we should all take a page out of JP's book and be more optimistic. We should also try to strive to be more confident because it will help us grow as individuals. JP is one of the newest additions to MT. SAC ECA and we hope to see more from him in the future!
Donate to The Academy Chronicle