Next-Generation Gaming Coming Soon!
Next-Gen Gaming Hardware Rush – Companies Rush to Steal the Spotlight!
Gamers and computer enthusiasts are bracing themselves for an onslaught of new hardware and consoles from tech companies as the upgrade season approaches. New releases fight for the spotlight and for sales, sparked and motivated by the news of the release of next-generation consoles. Coming in November this year, the Xbox Series X and S launch along with the Playstation 5 Optical and Digital editions, promising blistering fast load times, and much better graphics, with the Xbox Series X claiming up to 120 frames per second during 4K gaming. PC gamers are also not out of the loop with Nvidia having recently released their new RTX 3000 graphics cards based on the new revolutionary Ampere architecture in response to Microsoft and Sony's promises of console performance that rivals flashship PCs. The entry-level of these ray-tracing cards claim to be faster than last year's flagships, at one-third of the price. Don't worry, AMD fans haven't been forgotten with the reveal of the next generation of Radeon graphics cards, dubbed "Big Navi," being released too! Performance and specs of their new RX6000 Series were revealed at their launch event livestream. AMD also released their new desktop Ryzen processors based on their Zen 3 architecture, which supposedly crush Intel's offerings with more cores, and higher clock speeds, along with tight-knit integration with their new Radeon graphics.
Naturally arriving along with every next generation, new video games and tools will be arriving as well. Games such as Assassin's Creed Valhalla and Battlefield 6 will be arriving for the PS5, Halo Infinite, and Cyberpunk 2077 for the Xbox Series X/S. This gets more exciting with the recent acquisition of Bethesda by Microsoft, this will cause many of their games to be arriving for the Xbox Series X and S, potentially for Windows 10 as well.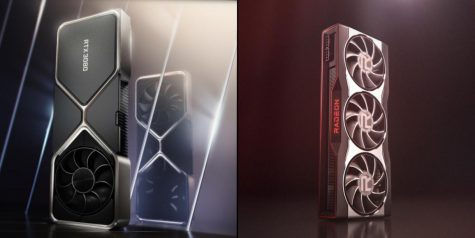 We asked Isaac Barragan, who said he was interested in the next generation of computer hardware. He's planning to use it for gaming, graphic design, and video rendering, and is planning to buy it, although he has stated that sometimes products are overexaggerated or overhyped in a sense. "It really depends when you go into in-depth research of the product. People saying that it will be better than the last generation doesn't cut it." According to him, although the next-generation will offer improvements, don't think of it as a solution for all your problems, which is an important thing to keep in mind for all new products.
We also got the opinion of Adrian Cordon on the next-gen consoles. He said he was more interested in PS5, which seemed to have more features to him. Being a Playstation user, he told us that there were more exclusive games on PS5 than Xbox, which is a big perk of the Playstation. Since the internal components of the next generation consoles will be a huge upgrade, Adrian is excited. "I mean, just looking at how clear and futuristic it looks makes you think, 'oh yeah, this is going to be way better,' plus the graphics will be so much better." Despite these benefits however, he thinks the PS5 prices are a little too excessive even with price cuts to try to match Microsoft's Xbox.
The prices of these consoles and graphics cards are plummeting as companies slash their prices to beat their competitors. AMD has reportedly dropped prices for the RX6000 Series after Nvidia unexpectedly drastically lowered prices. The PS5 has dropped the price before launch after the announcement of the aggressive prices of the Xbox Series X, and especially the budget version, the Series S. Prices are especially low this year around, with the Xbox Series X at $499, the Series S at $299, the PS5 at $499, the PS5 Digital Edition at $399, and the RTX 3000 cards starting from $499. Ryzen 5000 Series (Desktop) will start at $299 to $799 for their ultimate workstation offering. Radeon RX6000 prices start from $579, which is higher than that of Nvidia's most budget offering, but the flagship Big Navi card only costs $1000, which is $500 less than that of Nvidia's RTX 3090.
Loading ...
View Comments (1)
Donate to The Academy Chronicle
Your donation will support the student journalists of Mt. SAC Early College Academy. Your contribution will allow us to purchase equipment and cover our annual website hosting costs.
About the Contributor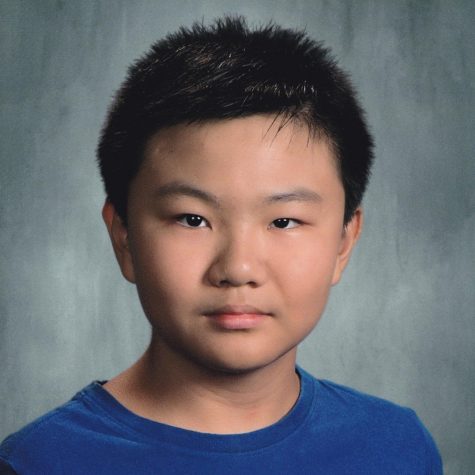 Benjamin Liu, Staff Writer
Benjamin Liu is a new freshman at Mt. SAC Early College Academy, and is a new writer on the Academy Chronicle. Some things he enjoys are tinkering with...