3 things BTS, an all-male K-pop band, has done while in quarantine that you must know
BTS, a band that has become well known internationally, has been using social media platforms and taking part in interviews to tell fans how much they miss them and discuss their latest song, 'Dynamite', and album releases, as well as tease their fans with hints for future releases. They even contributed to a social movement. Although BTS has also been impacted by the social distancing guidelines employed by countries worldwide, the members have been trying very hard to stay connected with their fans.
In support of the Black Lives Matter movement, BTS had decided to donate one million dollars to Black Lives Matter, and Tweeted, "We stand against racial discrimination. We condemn violence. You, I and we all have the right to be respected. We will stand together. #BlackLivesMatter." ARMY, the BTS fandom, showed support by making a fan-based charity fundraising group called "One in An Army" and matched the donation of one million dollars. In response, RM, the leader of BTS, said, "We think our Twitter message speaks for itself. We stand against racial discrimination and condemn violence, and all have the right to be respected. We were really thankful to know that the fans were also with us."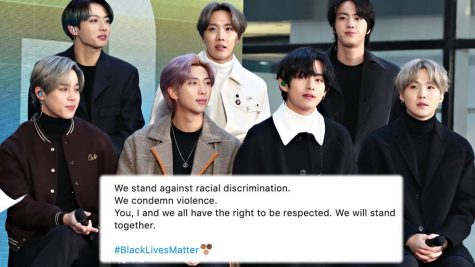 A question addressed to Sarah Hijazi, a first-year student of Mt. Sac Early College Academy, was, "Do you feel that other artists should be doing more things like this (contributing to movements and charities)?" Her response was, "Yes. I feel like BTS has such a big platform and it's smart they are spreading awareness. I like that about them and other big artists should take note and start using their platforms to help others." Another student of Mt. Sac Early College Academy, Charlize Cardona, answered the same question and said, "Today most celebrities are self-obsessed and self-indulgent, to say the least. I think anyone with excess money should provide resources for important charities because not only does it benefit other people but it also makes you feel like a better person. I think it's time for everybody (not just celebrities)to use their voice to speak about important topics and issues. "
In an interview with BTS on BBC news, a question asked was "One of the real joys of BTS is seeing you perform live… How are you coping without those live performances?" (Bicker BBC). Suga, one of the rappers of the group, responded with, "Our world tour plans had to be altered due to COVID-19 and honestly we felt dispirited. We missed the stage and our fans. In order to alleviate this sense of frustration, we planned an online concert in June. Even though we couldn't see each other in person, our fans' heartfelt support from all around the world reached us. This made us realize that there are various ways to support and comfort each other even at such times."
Another question asked was "How difficult has this year been for you as a band?" (Bicker BBC). Jimin, the lead vocalist, responds with, "It's been a tough year for everyone, and we're not an exception either. We were unable to do many things that we had planned. And as artists who need to connect with people on stage, this was most disheartening. But we are finding ways to cope with this situation, and "Dynamite" was one way for us to do that."
BTS's first English single 'Dynamite', had become the first all-Korean pop song to reach the top of the Billboard 100 single chart. It was released in August of 2020 during the quarantine. RM, the leader, and the main rapper stated, "'Dynamite' was created in the hopes of bringing some vibrant energy that the world needs right now. We are extremely happy to see people around the world enjoying it."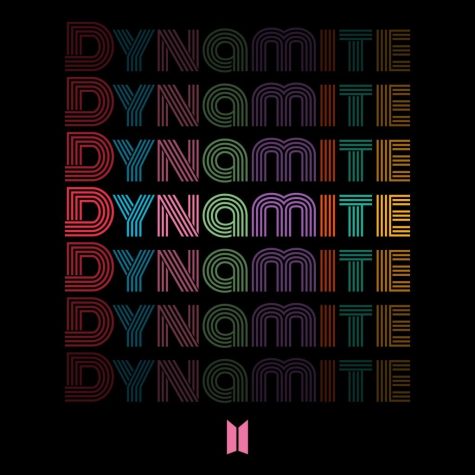 The question, "After reading this, has your opinion of BTS changed in any way? If so how?" was asked to Charlize Cardona, and she responded with, "To be honest, I only briefly knew about BTS before going into this article and I have ultimately felt moved by their impact. My opinions have changed drastically because of the support they have for social issues such as the Black Live Matter Movement. I think it's always great for people with influence to use their power to help others in need."
If you are a fan, part of ARMY, or are interested in BTS, stay tuned for more upcoming events, releases, and news on this influential K-Pop band!
Cites:
https://www.seventeen.com/celebrity/music/a27722504/bts-members-facts/
https://www.bbc.com/news/world-asia-53989941
https://www.nytimes.com/2020/03/04/arts/music/bts-map-of-the-soul-7-review.htm
Leave a Comment
Donate to The Academy Chronicle
Your donation will support the student journalists of Mt. SAC Early College Academy. Your contribution will allow us to purchase equipment and cover our annual website hosting costs.
About the Contributor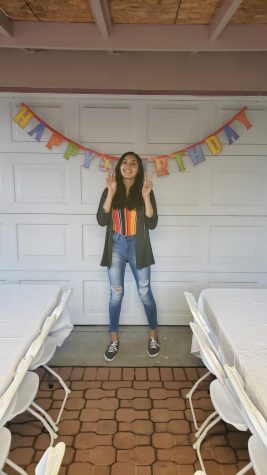 Gabriela Jacobo, Staff Writer
Gabriela Jacobo is in 9th grade. This is her first on staff. She enjoys math, art, and literature. In the future, she wants to become an architect. Outside...