New Student Orientation
The Fresh New Faces Joining Us Next Year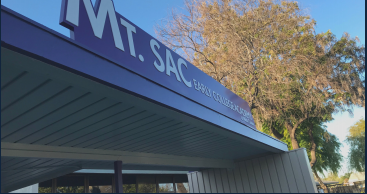 Mt. SAC Early College Academy held their first New Student Orientation on Thursday, March 7, 2019. About 100 students and their parents attended the event and were eager to learn more about the school. Next years freshman, (as well as sophomores!) were able to come onto campus and take a tour with some of our ASB students. Parents and students were welcome to ask questions about classes, clubs, and the general campus environment. Many of the incoming students were eager to hear about the college classes available to
them. Especially since most of the current students will be participating in college courses next school year.
"The school seems like a welcoming and inviting environment that will help me succeed in my academic career." said Jessica Sanabria, "I was excited to begin attending."
Although the ASB students were not able to play games and bond with the students, everyone seemed to have a
good time. Even the parents seemed to enjoy the tour and the company of their tour guides!
"My general experience was good. I enjoyed myself." said Anna Sanabria, a parent of an incoming freshman
this year, "The explanation of the layout of the classes was one of the best parts of the orientation."
ASB students were lucky enough to be the tour guides of the new freshman and parents. They took their own separate groups on a personal tour around campus and included tales of their own experiences throughout the school year.
Freshmen and sophomores were also able to take a look at the classes being offered this fall. Classes such as chemistry, Art 2, and even some other college courses like Anthropology 5 and Music History.
"The tour was helpful in getting a better understanding on where the classes are and the information meeting was very helpful in deciding my classes. It was fun and made me excited to go to the school." said incoming freshman Jessica Sanabria.
And after the orientation, parents and students felt very excited for the upcoming school year.
"My child was very excited and was looking forward to the challenge. Yes, it reaffirmed her choice in choosing Mt. SAC Early College Academy." said Anna Sanabria.
Overall, the New Student Orientation was a wonderful experience for incoming students and parents. Students were excited for the new school year and parents were pleased with what the campus had to offer.
"The school seems like a welcoming and inviting environment that will help me succeed in my academic career. Yes, after seeing the school, I was excited to begin attending." said Jessica Sanabria