Who is Anisa Oza?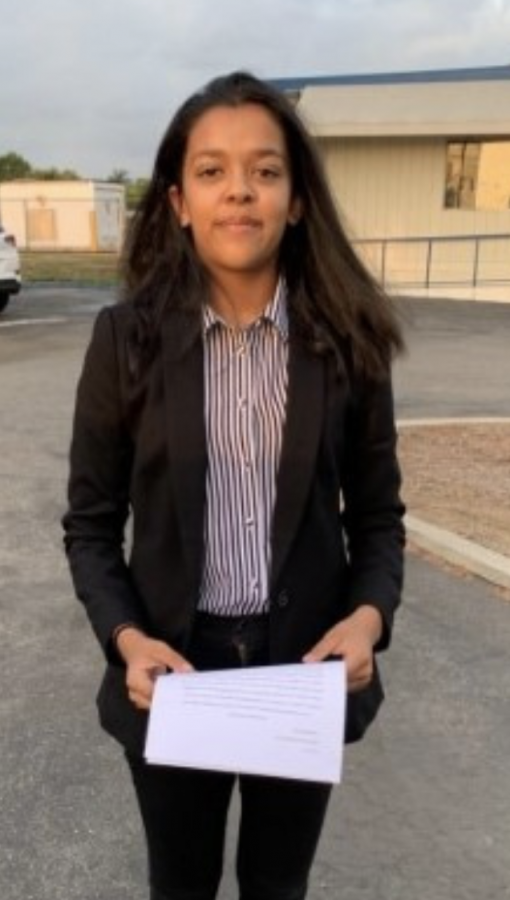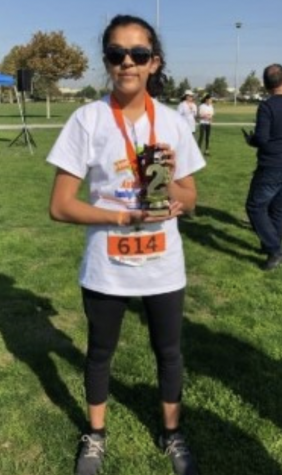 Our student spotlight this edition is the president of our school, Anisa Oza! In this student spotlight edition the president of our school's ASB has been acknowledged for her leadership skills. 
"
Every single one of us are leaders on the inside."
— Anisa Oza
As the leader of our school Anisa helps plan school events, leads house competitions and other school wide events. When asked about her experience as our president she said, "The best part about being president is probably being able to work with everyone and really understanding the student's perspectives of things. It has benefited me by improving my speaking and listening skills because I tend to speak more than I listen."  Anisa is a sophomore which means she is able to take college courses. Her favorite college class is Music as she enjoys learning about music's history. Anisa's biggest fear is missing any opportunities which is why she is president of our school and is involved in many clubs.
Not only is her school life fascinating, her fun personality also catches people's eyes. Anisa describes herself as a cold and sunny day because sometimes she can't choose as she says "I'm usually a pretty optimistic person, but everyone has their bad days." Anisa finds joy in gymnastics and can stand on her tippy toes for a very long time. Her favorite food is burritos. And the farthest place she has ever traveled was India.