What is Up with Antonio Brown?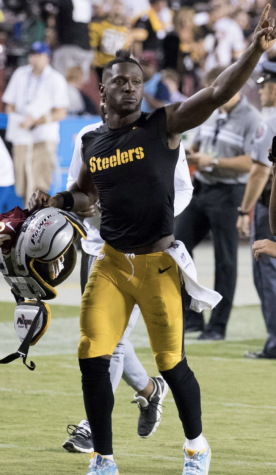 Ex-Stealers, -Raiders, and now-Patriots wide-receiver Antonio Brown was just released last Monday by the Patriots, vows to never play again in the NFL.
On September 22, Ex-wide-receiver Antonio Brown woke up that morning and took to Twitter to rant about his releases from both the Raiders and Patriots this month. Antonio Brown tweeted this: "Will not be playing in @NFL anymore these owners can cancel deals do whatever they want at anytime we will see if the @NFLPA hold them accountable, sad they can just void guarantees anytime going on 40m 20 months Will see if they pay up!"
Brown was released by the Raiders in March because of his reported run-in with Raiders coach Mike Mayock. A couple of hours after his release, Antonio Brown was signed to the New England Patriots. Brown played his first and last game on Sunday and just a couple of days later he was released by the Patriots due to sexual assault allegations.
As of writing this, Antonio Brown has announced his re-enrollment into Michigan University.