A First Glance at the First Dance
Previously Published October 2 2019
"Take on me…Take me on…." Freshman and sophomores cried out loudly, singing along with the popular 80s anthem. That Friday evening, on September 13th, students attended Mt. SAC ECA's 90s themed dance.
The dance was themed after the bright and colorful 90's, and it started at 7:00 pm and lasted until 10:00pm. There was plenty of free food, including lemonade, chips, and popcorn. Meanwhile, many popular songs ranging from the 90s to the modern 2000s played very loudly. Everyone was having fun dancing, eating, and hanging out with their friends!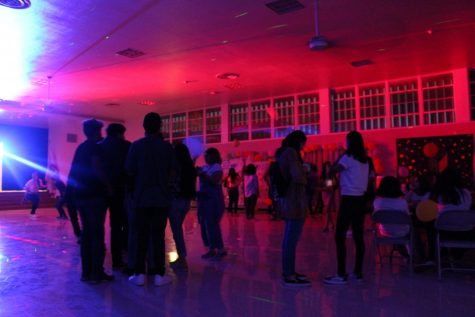 Many of the students expressed how much fun they had that night, such as Dhamar Duran, a freshman who said: "It made me so happy, and it went from bad to becoming the best day ever."
Meanwhile, freshman Sophia Goreen expressed that "the best part of the dance was the actual dancing and hanging out."
A majority of the school's students were out on the dance floor, enjoying themselves, laughing, and dancing their hearts out. When the popular song, "The Cha-cha Slide" came on, almost every student danced along, and even some of the teachers had joined in.
The night seemed like it would last forever, but unfortunately it didn't. Slowly as time went by, it came to an end. " I was so
sad that the dance ended, it was really, really fun," said Ms. Valeria Moreno, a freshman. Though the night had to end, the students seemed excited, waiting for the next dance that will take place later in the year.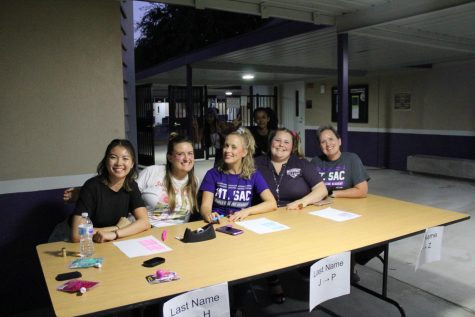 Besides the students, many teachers participated and joined in the dancing. Ms. Yao, the PE teacher, thought "there was a lot of energy…there was a lot of dancing…[and] overall it was just a really fun time."
All-in-all, everyone who attended was impressed by how hard students in ASB worked on the remarkable handmade decorations and posters. The dance was enjoyable for everyone, with free food and refreshments, making it hard not to have a good time.