Mt. Sac Wolfpack Rally
Previously Published October 2 2019
ASB Leaders organized the very first assembly of the year; with a wolfpack cheer teachers, students and staff were part of this amazing event that took place on Friday, September 20th as houses competed with each other in difficult challenges to gain points.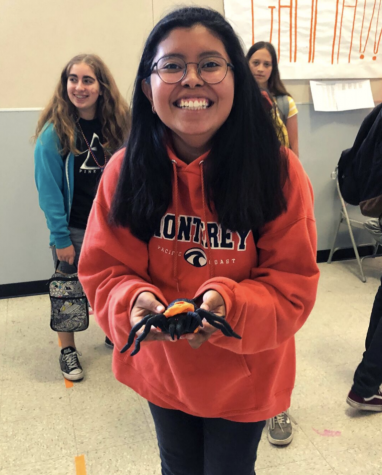 After Principal Leuthold introduced the houses, the determined students competed for points. Music could be heard in the background along with the loud cheering students. Games were abundant and many of the students participated to represent each house. In addition, students were able to demonstrate their skills and had a great time in contributing in the assembly.
According to our Vice President of ASB, Payton Zarceno, "the first assembly was very, very nice, it was fun and there was a lot of energy during the games and competition tournament. The assembly went extremely well and students had a great time and enjoyed the games." There was much success in the amount of participation as willing students volunteered; the energy was high and participants were eager for their team to win. As a leader you can always find ways to build upon previous events, this was found when Payton added, "There is always room for future improvement as an ASB Leader. We decided that we wanted the games to be enjoyable for students and we are looking forward to making house competitions better." With all that said, students can expect nothing short of extraordinary for our next assembly.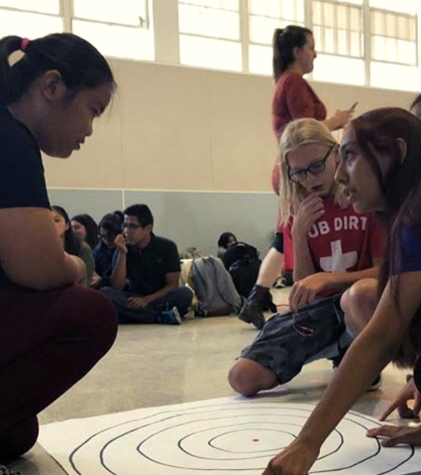 The competitions were intense, and tensions were high in the MPR. The suspense was at an all time high as Ms.Leuthold announced that the games were over and wished the students the best of luck this year. All students knew the announcements of points were soon and all attention was turned to the board in which points were being tracked. As the assembly was concluded, the results of the first assembly of the year were read aloud: Gamma won first place with 31 points, Kappa came in second place with 27 points, third place went to Delta with 21 points, and last but not least, 14 points went to Sigma. The winning house happily recited their coordinated cheer. With the different successes of the school events (including the dance and the rally) it's no question that this year will have some of the most innovative and exciting house competitions for students to participate in.