Pop Culture Updates
Originally Published May 21 2019
Taking a deeper look into three of the most recent events that have people holding their breath. It's time to educate ourselves on the most recent news breakthroughs in the pop culture world.
THE CANCELLING OF JAMES CHARLES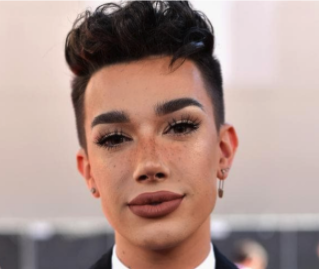 Or as Tati Westbrook would say, " BYE SISTER"
It's a whirlwind of gummy vitamins, coachella, and make up palettes paired with the Met Gala that create this mess of a scandal. The 19-year-old beauty guru and Youtuber has been under fire since Tati Westbrook exposed his actions on May 10th. During her 43-minute-long video appropriately titled "BYE SISTER", Westbrook explained why she could not associate herself with Charles any longer. According to Westbrook, she could no longer deal with Charles' actions, finding them inconsiderate and offensive.
But things came to a close in April, when Charles' posted an Instagram Story promoting Sugar Bear Hair supplements. The rival
company of Westbrooks brand, Halo Beauty. In her 43-minute-long video, Westbrook explained her feelings of betrayal as she
promoted Charles' beauty products and raved about his make -up. She also added the fact that Charles' often inappropriately tried to make advances toward straight men.
"People said that he made a mistake," said Gianna Ngo, "But I don't think that's justifiable especially because he made that mistake multiple times."
After Westbrook's video was released, Charles' released his own apology a couple of hours later. In an eight minute breathy and dramatic video, Charles' stated his apologies toward Westbrook and her husband. However, this may not have been enough for his fans. According to Social Blade, Charles' has lost close to 3 million subscribers since the scandal while Westbrook has gained 3 million subscribers.
Other social media stars have started showing their support for Tati. Many have started posting videos of themselves burning Charles' make up palettes and other Youtube personalities like Jeffree Star have made their distaste for Charles' obvious.
But, with 3 million lost subscribers and fans turning their backs, the future for James Charles is unclear.
A SONG OF ICE AND FIRE
Game of Thrones fans say goodbye to their favorite characters in the final season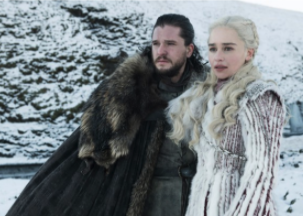 As May comes to a close, so does the nationally renowned show Game of Thrones. Based on the best-selling book series, "A Song of Ice and Fire" by George R.R. Martin, the television show follows the story of Westeros (the land of the Seven Kingdoms) and the characters vying for the Iron Throne. Throughout the show, character are betrayed, beheaded, and most interesting of them all, burned. Magical elements such as dragons are also incorporated into the show. Tales of the rising dead spur the show one as the living fight for their life.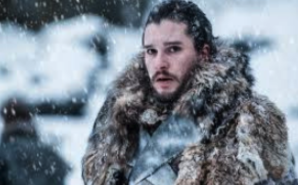 Since 2011, the television show has continued to gain fans, with an estimated 17.4 million viewers watching on the first episode of season eight. Game of Thrones has easily become one of the most popular television shows in decades. In 2018 over 5,000 children were named after Game of Thrones characters.
But, as the final season comes to an end, many fans find themselves disappointed in the show writing. Many say that it was rushed and over 600,00 people have signed a petition to remake season eight.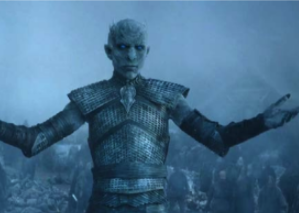 The last four episodes of season eight have received some of the lowest ratings the entire show has seen, with the most recent episode "The Bells" receiving a 47% on Rotten Tomatoes.
Many were upset about the character development, seeing as certain characters were off-ed in a wasteful manner. In fact, some just hated the recent season in general.
"It sucked," said Ms. Banh, "It was- It was so bad…The first episode was pretty good, but the rest of them were bad."
And with the last episode being released this past Sunday, we'll see how people stand on the beloved series, Game of Thrones.
GRUMPY CAT
a solemn goodbye to the internet's favorite cat
Grumpy Cat – the internet's favorite frowning feline, has died. Her family announced earlier last Friday that she had passed, she was seven.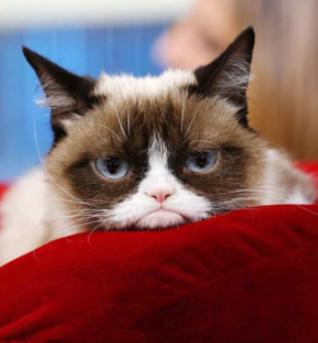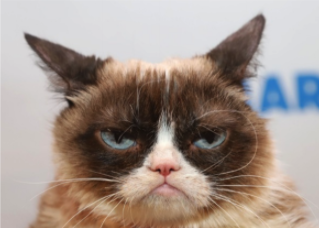 Born in 2012, the kitty became a cherished meme, providing the internet with a frown that made everyone smile on the inside. She was an image that reminded everyone that somewhere, there was a cat feeling the same way.
Her owner, Tabatha Bundensen, stated "Besides being our baby and a cherished member of the family, Grumpy Cat has helped millions of people smile all around the world — even when times were tough."
However, Grumpy Cat wasn't always Grumpy Cat. Her original name was Tardar Sauce. But as she gained internet fame for her permafrown, her name morphed into, what we know now, as Grumpy Cat.
"I thought it was really sad," said Daniela Arreola, "She was only seven so it kind of sucks to her and her owners and everyone who was able to see the memes and laugh."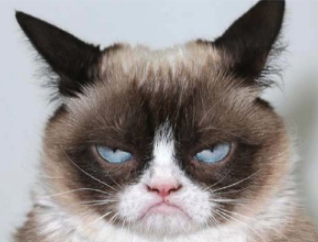 With a net worth of over 100 million, Grumpy Cat has had an impact on internet users everywhere. Fans even lining up around the block to take a picture with the frowning feline.
The world's grumpiest cat may be gone, but her spirit lives on through memories and memes.