Weekly Advice Column 10/22
Coming to Mt. SAC Early College Academy as a freshman or sophomore, you'll need some help navigating through your academic life, and getting advice from juniors and seniors can be that help you may need.
Freshmen and sophomores sought advice from juniors and seniors. Mt. SAC ECA freshmen and sophomores had these questions for upperclassmen:
Overall, what advice would you give to freshmen and sophomores in order to succeed at Mt. SAC ECA?
Kelen Trieu, a senior, responds, "Grades aren't everything, being a B student is fine. Just make sure you do other things outside of class. (Hobbies, clubs, volunteer work, etc.) Basically, get a life lol."
Ethan Nguyen, a junior, advised, "Try your best 'cause it is enough."
Junior Melvyn Hernandez encourages underclassmen to "Take academic risks. At the school we are at we have so many opportunities and it is important to take advantage of those opportunities because they might not come around again. Also, understand that you are going above the standard taking both high school and college classes so it is important to give yourself a break from all of the things that you are stressing yourself about because you are already doing so much more than the average person at your age. "
Lastly, Viridiana A. Trujillo, a junior, answers, "Do your homework every other day (focus on evens hw during odd days and vice versa) and take extra advantage of free periods to do homework."
Jonathan Mancillias, a freshman asks, "What college classes should I prioritize and how do I be smart?"
Junior Natalie Berganza recommends, "pay attention in class!!! and don't be afraid to ask questions, the professors are so nice."
Kelen Trieu advises, "Take the classes you need to take for your A-G requirement, but honestly just take what you want to take. There's not much point in learning something you're not interested in. Smart is subjective, there's so many different ways to be smart. Book smart isn't the most useful thing outside of school, depending on what you plan on doing."
Ethan Nguyen responds, "I would prioritize Math or English because there are many courses of it. Try to help teach others or have others teach you."
Melvyn Hernandez answers, "Prioritize the classes that will actually help you work towards your major so that you can figure out if it is something that you actually enjoy and so that if you don't you can start exploring new options. Also, don't underestimate the amount of work that you have to do for your college classes because that work will haunt you if you try to do it last minute."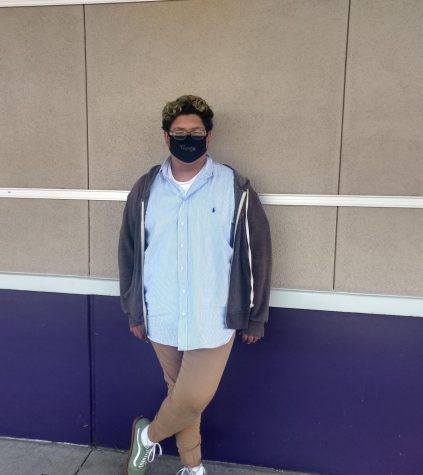 James Vega, a sophomore, asks, "What motivates you to stay on track or stay focused?"
Kelen Trieu answers, "My crippling fear of failure and my self-worth being rooted in my academic success."
Ethan Nguyen replies, "Pursuit of knowledge and helping others."
Melvyn Hernandez replies, "In order to stay focused and motivated I like to remember my end goal and the things that are important to me now like friends and family, but I also like to remind myself that none of this excess work is necessary it is all just things to help us move forward and we have the rest of our lives to do that so it is important to take a step back and take time to analyze the things that are of the most importance then out your focus into one thing at a time to make it seem less daunting."
"
"Grades aren't everything, being a B student is fine. Just make sure you do other things outside of class. (Hobbies, clubs, volunteer work, etc.) Basically, get a life lol.""
— Kelen Trieu, a senior
Jonathan Mancillas, a freshman, wants to know, "How do I make the most money as a 14-year-old?"
Hannah Ramirez's, a junior, piece of advice is "Having a job. Even minor work such as tutoring, charge $15 the hour to tutor your classmates. And for an actual job, just know it will be a struggle to balance work and school. However, it is better to learn that skill now rather than in college."
Viridiana A. Trujillo's recommendation is "You can't legally work until your 16 but as a 16 yr old let me tell you the smartest thing is to have a savings account where you put away 25% or 50% of each paycheck you get. (I'm not good at math but an ex. is how I got paid $120 and put $50 away in my savings)This money will build up and you will accumulate a lot over time for both emergencies and for either college or whatever else you want to long-term save up for!"
If you freshman and sophmores would like to seek advice from juniors and seniors here at Mt. SAC ECA, follow the QR code with your phone to the slides presentation and fill out the google forms corresponding to your grade.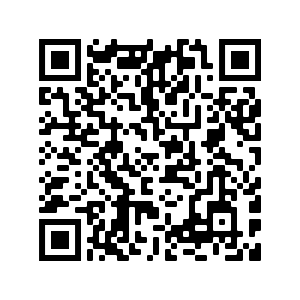 Leave a Comment
About the Contributors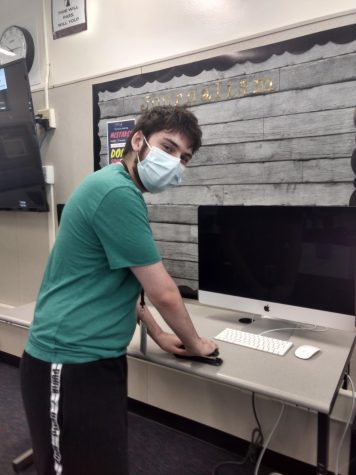 Isaac Lichtman, Staff Writer
Isaac Lichtman is a junior at Mt. Sac Early College Academy and is working in their second year as a Chronicle staff member. Isaac is in Mu Alpha Theta...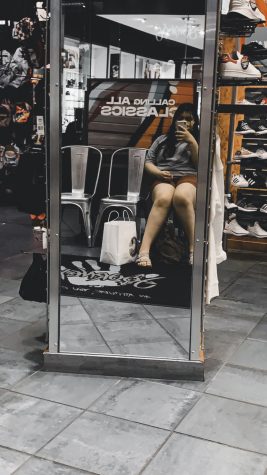 Abigail Vargas, Associate Editor of Print
Abigail Vargas is a Junior at Mt. SAC ECA and has been on the chronicle staff for three years. Abigail likes photography and has taken pictures for some...