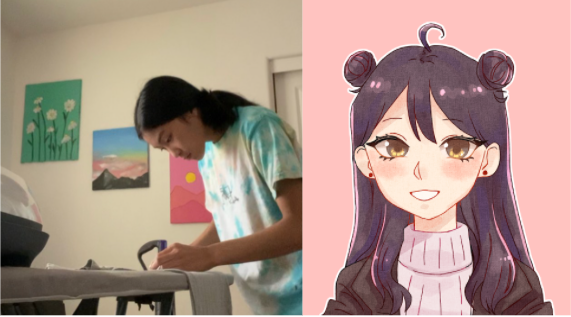 @akgdesignandprint and Alice Chen
Student entrepreneurs within Southern California have gained essential life lessons through success and failure. As student entrepreneurs, Kayla Ganac and Alice Chen have experienced a variety of triumphs and failures in order to gain skills, knowledge, and experience vital to success and prosperity. With the difficulties many individuals are currently experiencing, Alice Chen and Kayla Ganac wish to aid others in sharing their experiences.
"I want to aid others since when I started my business I had no idea what I was doing at all," Alice says. "It is also a lot harder these days to start a business because of safety measures put in place due to the corona virus [sic]."
As the current pandemic has inflicted a variety of effects upon communities and establishments, numerous student-led businesses have collapsed. However, a handful of students have adapted to the hardships of the pandemic, altering their businesses to better accommodate consumers.
With stickers and physical products, business owners like Kayla have experienced the effects of the pandemic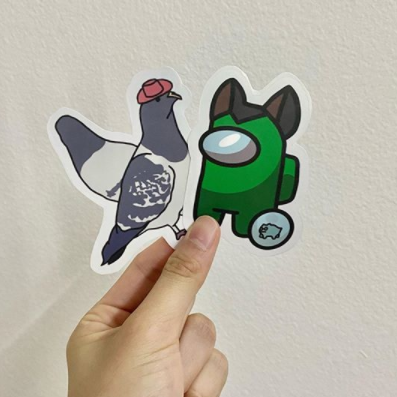 firsthand. Nevertheless, Kayla has "just [kept] rolling with whatever punches come [her] way" and encourages others to do so as well. To help consumers cost-wise, she has also altered her product's prices and offered additional
shipping and payment options, including free shipping. "Throughout my [experience] as a business owner I have learned that in order to achieve success you have to have much patience, be extremely hardworking, and be able to understand that all things take time," Kayla states, "I've learned that not all things should be rushed, important things take much effort and care."
Rather than producing physical products, Alice Chen sells digital art commissions; thus, she has experienced an increase in success due to online traffic from the pandemic's isolation.
Alice stresses the importance of learning to problem solve and maintaining a growth mindset. "I had a problem with no one to help me…but I managed to fix it…" Alice says, "If I had not fixed the problem myself then I would not have been able to continue my business which is how I realized how important troubleshooting by yourself is."
However, Alice and Kayla both agree that Leadership is a skill all individuals must learn in order to achieve success: "Leadership is an important skill that is to be maintained as it allows those who obtain it to be able to communicate easily, handle and work through high pressure/stress situations, motivate their peers, and more things of that sort."
Establishing a business approximately two years ago, Alice Chen believes possessing troubleshooting skills and a growth mindset are vital to achieving success. Throughout the growth of her business, Alice has continuously experienced a lack of consumer traffic. To overcome this challenge, Alice had "decided to completely revamp [her] business style as well as prices and started receiving commissions again." According to Alice, it is important not to fear failure because challenges can all be seen as a way to better your business. If you let negativity affect you it will only harm you, your mental health, and your business. If you fail, then the next step should be figuring out why you failed, coming up with a solution, and trying again. Most people will experience failure, give up, and stop; however, successful people will get back up and try again.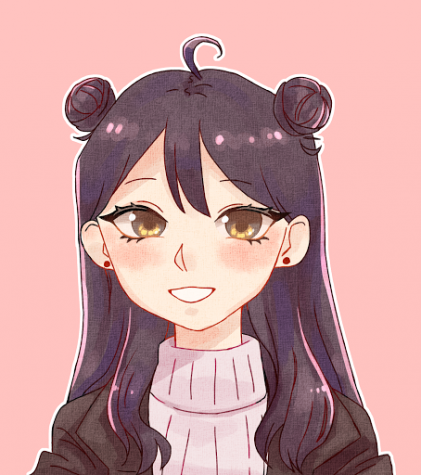 Alice recommends "Stepping back and looking over [your] work through a fresh view. Doing this made me notice how plain my ads were. Usually pausing for a day or two is very helpful when reviewing any project and it helps you see things that you may have missed a few days ago."
Kayla Ganac's business experience "didn't actually just begin this year but rather it started as a joke when I first got a fake kitchen and tried to 'sell' food and products to my family members…It didn't just stop there, I also had a small art business that was inconsistent but was through the span from around 1st to nearly 6th grade where I sold to family and close friends."
Overall, Kayla Ganac has garnered over eight years of business experience. Especially through encountering "The challenges of dealing with multiple personas in both instructing and working with others through both martial arts and leadership", Kayla recognizes the importance of patience, listening, hardwork, adaptability, and understanding.
According to Kayla, "I have met and first handedly seen some [individuals] start [their dreams] at a great incline but after minor inconveniences they give up and lose all their progress. I have had to learn this for myself through time." The most common mistake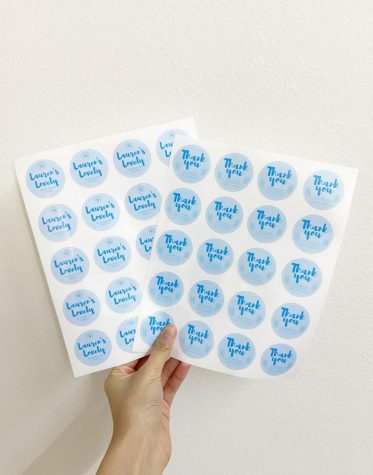 people make is allowing their emotions, feelings, and opinions to get the best of them, negatively affecting themself and those around them. Kayla believes substantial communication is a wonderful way to overcome this adversity.
As Mt. SAC Early College Academy's College and Career Readiness teacher, ASB Leadership adviser, and History teacher, Ms. Wilcox understands the importance of leadership and possessing a growth mindset. "Leadership is a skill that you can use in your professional, academic, and personal lives," Ms. Wilcox explains. "Leadership teaches you how to work well with others and be a productive contributing member to any team. I think one of the greatest benefits of leadership is maintaining strong relationships through effective communication and providing team members with the praise they deserve."
Self-doubt is another common mistake many individuals make. Rather than doubting yourself, Ms. Wilcox suggests "reflect[ing] on your mistakes and grow from them rather than beat yourself down and retreat from challenges. I would advise all people to embrace challenges rather than running away from them."
Leadership is a skill others often fail to maintain due to their lack of motivation and confidence. However, students can develop leadership and growth mindsets merely by reflecting upon their everyday actions and contributions to team efforts. "For example, when students finish working on group projects, it is important to ask yourself reflecting questions like: Did we work well together? Why or why not? Did we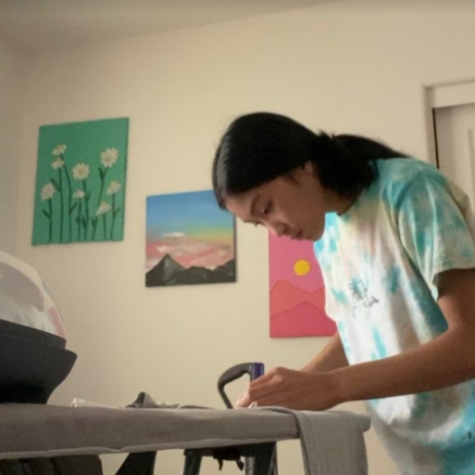 communicate our needs effectively? How can we improve next time?"
Ms. Wilcox says, "[In everyday life], if [you find that] you are impatient with your friends or classmates and react with anger, it is important to stop and reflect and ask yourself, "Was that the correct reaction? Should I have reacted this way? How can I make this situation right?" Reflection is definitely the key to growth in all aspects of life."
Through uncertainty, accomplishment, and disaster, Alice Chen and Kayla Ganac have accumulated vital skills in achieving success and growth. To aid others in fulfilling their dreams, Kayla thoroughly "recommend[s] cultivating leadership. [You can] train and influence peers into proper actions that are beneficial. This can be shown by the well known saying "lead by example" which explains that in order to leave a positive [mark in the world] you must be the example that is left for others to follow."
Along with adaptability, patience, communication, and critical thinking skills, Alice Chen, Ms. Wilcox, and Kayla Ganac agree that the most important thing is to remember "there is not a limit to success as long as people are willing to work hard enough for it…it takes a lot of personal dedication and understanding to come to [success]…Failure can come from many reasons but I think that the most prominent one would be a lack of inspiration or just not enough confidence."